---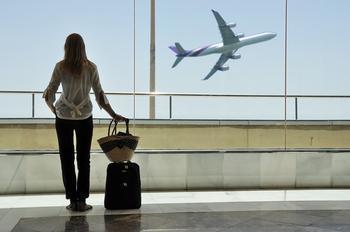 If you're thinking of taking a spring break trip but are just now getting around to planning it, you may find there are still plenty of good deals, depending on where you want to go. Finding these deals can be the key to having fun but staying on a budget.
"Hotels, airlines, cruise lines and even local establishments are pushing last-minute spring break deals," said Gabe Saglie, senior editor for Travelzoo. "You just have to know where to look for the deals."
For starters, flexibility can save you money. Traveling the week after Easter just might save you the most. You could find an additional 15% in savings on top of 30% to 50% discounts. As an example, Travelzoo points out Curacao, a four-star beach and golf resort is $139 a day that week, down from the regular price of $279.
You'll also find savings of up to 50% if you shop around for end-of-season ski resort destinations. Taking a trip to a major city, like New York or Chicago, can save you as much as 40% on hotel rooms. Flying on Tuesday, Wednesday or Saturday can knock up to 40% from air fare.
Airline fees
If you are traveling by air, make sure you don't just consider the fare but take a close look at fees too. Kiplinger, a personal finance publication, recently highlighted a number of ways to avoid costly airline fees, starting with flying Southwest or JetBlue, two airlines that have limited baggage fees. JetBlue allows passengers to check one bag for free and Southwest allows two checked bags at no charge.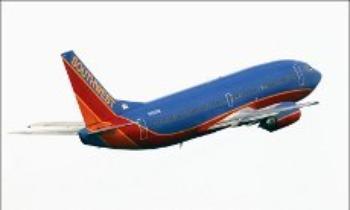 Before leaving for the airport, measure and weigh your bags. If you fly an airline that does charge a baggage fee, make sure you don't pay more than you have to by meeting the weight and size requirements.
Book early and online. Airlines are reserving more seats for frequent flyers and those willing to pay seating fees; by booking in advance you're more likely to get a good seat that doesn't require a fee. Some airlines now charge anywhere from $15 to $45 for booking a ticket over the phone.
When you book your flight, do it through the airline's website. Some airlines charge an extra fee for tickets purchased through a third party, such as travel sites or travel agents. And keep in mind that many third party sites are very inflexible if you have to cancel your plans.
Travel scams
While it is great to save money on travel, by all means make sure you don't lose money on travel. That can happen if you fall for a travel scam or do business with a travel operator who, while well-intentioned, does not have the resources to actually provide what you've paid for.
Before doing business with any travel company, check their reputation online. Be especially skeptical of postcards, phone calls and e-mails that promise a free vacation.
Businesses may use giveaways to persuade consumers to call and then pressure them into buying an over-priced package or travel club membership. You may be able to find better deals with a local, reputable travel agent. Other times, you will be able to save money by booking your own travel.
While using a third party site often looks cheaper, it's easier to run into problems, as Maya, of Brooklyn, N.Y., discovered.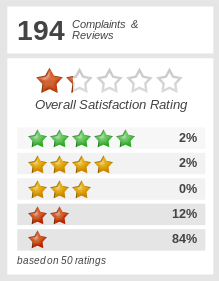 "Booked a vacation package via Cheaptickets.com to months before traveling," she wrote in a ConsumerAffairs post. "The hotel overbooked my Villa and told me that there were no rooms available in the hotel to try back the following day. All hotels were overpriced and booked due to the long holiday weekend."
Watch out for sales presentations some travel companies offer. These typically turn into high-pressure sales pitches.
If you attend a sales presentation, you may be encouraged to make a purchase on the spot. Instead, insist on time to think about the deal and do not make a payment until you have all the information you need to make a decision. Don't do business with companies that make you feel uneasy or rushed.
Think twice before joining a travel club in order to receive what appears to be an attractive travel discount. First, the discount may not turn out to be all that attractive. Second, a travel club contract may include annual fees, maintenance costs or other unexpected charges. To avoid surprises, read the contract to find out exactly how much the membership will cost and how you can cancel it. Look for exclusions or conditions that will limit your ability to get a refund.
Finally, pay with a credit card. When you pay with a credit card, federal law allows you to dispute unauthorized charges of more than $50 with your credit provider. You may not have the same protections if you pay with a debit card.
---