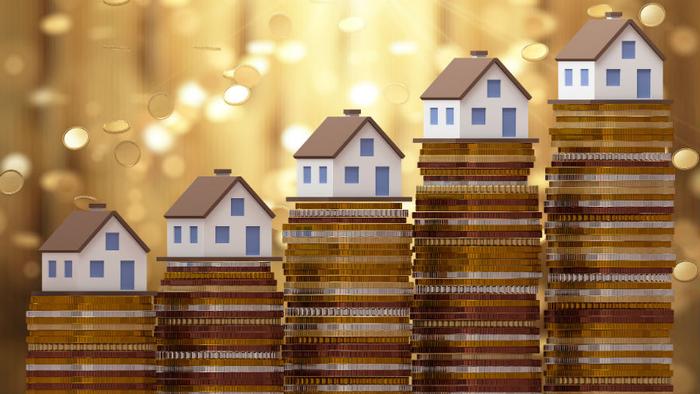 The spring homebuying season is getting underway, and a couple of nasty surprises could await consumers hoping to purchase a home.
Home prices are still going up, mainly because of a shortage of homes for sale, and interest rates are also moving higher. The two factors will combine to create a higher monthly payment.
Home prices are up 10 percent year-over-year, according to real estate marketplace realtor.com listings. At the same time, rates on a 30-year fixed-rate mortgage have increased 28 basis points, raising the payment on a median priced home by $168 a month.
But that's just the average. Realtor.com reports monthly mortgage payments have gone up dramatically in six of the top U.S. markets, where home prices are rising faster than the national average.
The company projects the payment for a median priced home will increase an average of $449 in Seattle, $378 in San Francisco, $363 in Los Angeles, $242 in San Diego, $236 in Minneapolis, and $213 in Atlanta.
"Buyers can expect to see more of their paychecks go to their mortgage payments this year," said Danielle Hale, chief economist for realtor.com. "Tight inventory has limited options for buyers and sent home prices soaring in many markets. Now, home buyers will also have to factor in higher mortgage rates."
Potential changes at Fannie and Freddie
But it could get worse. Zillow reports Congress is considering changes to Fannie Mae and Freddie Mac to reduce the risk to taxpayers if the housing market crashes again. These government-sponsored enterprises (GSE), which protect lenders against defaults, have never quite recovered from the 2008 housing market crisis. They've been kept afloat by $150 billion in taxpayer funds.
Zillow's analysis of the proposed changes suggests they could tack on as much as $400 to a monthly mortgage payment, at a time when these payments are getting bigger because of higher rates and rising home prices.
According to Zillow, altering the guarantee from Fannie and Freddie could remove the lid from interest rates. It says a different kind of guarantee could mean shorter loan durations or escalating interest rates.
Shorter loan, higher payment
A shorter loan would increase the size of a monthly payment but would not add to the cost of the loan. In fact, the borrower would pay off the loan faster and pay less interest over the life of the loan.
But not every homeowner has an extra $390 in monthly cash flow -- which would be the difference in payments between a 15-year and 30-year fixed rate mortgage on the median home.
"Some GSE reform proposals could lead to the end of the 30-year mortgage as we know it, which has long been the bedrock for financing homeownership in America," said Zillow's senior economist Aaron Terrazas.
Terrazas says the result would not very pleasant for current homeowners either, since he predicts that would lead to a decline in home prices.