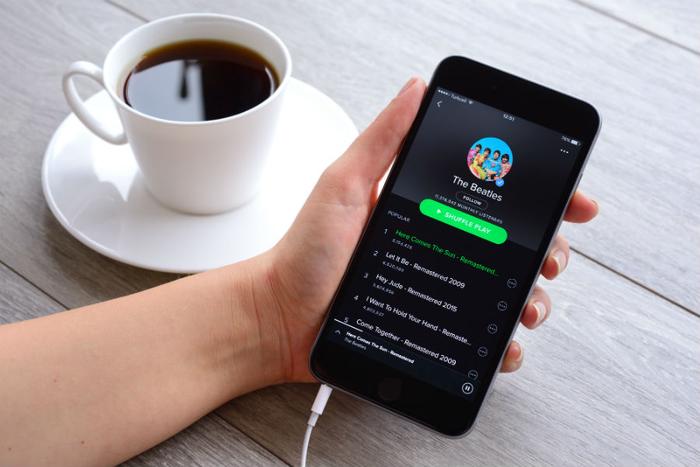 Spotify's previous rules for downloading songs offline left many consumers frustrated because of its strict limitations. Prior to its most recent update, users were restricted to downloading 3,333 songs to play offline across three devices.
Now, Spotify unveiled its latest update, and without a proper announcement, Spotify nearly tripled its download limit. Users noticed this week that the limit had been raised, and Spotify confirmed the change to Rolling Stone.
"At Spotify, we're always working on improving the experience for our users," a spokesperson said. "We can now confirm that we have increased the number of offline tracks per device -- from 3,333 on three devices to 10,000 tracks per device for up to five devices."
The download limit was users' biggest gripe with the streaming service, as being able to download songs to a computer, phone, or tablet allowed them to listen to music without an internet connection. While users still can't download an infinite number of songs, the boost should definitely make a difference for listeners.