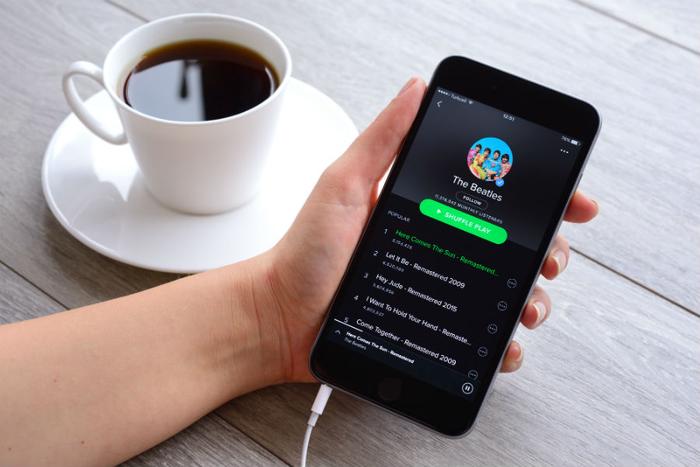 Spotify, the world's largest music streaming service, has officially filed to go public in a risky approach called "direct listing." The company will sell shares directly to the public without banks serving as underwriters to set pricing.
The company intends to trade under the ticker name "SPOT" on the New York Stock Exchange and may start doing so as soon as the week of Mar. 26. The price of Spotify shares traded on private markets indicate the company could be worth as much as $23 billion.
71 million subscribers
The filing revealed that the company hasn't suffered in terms of expansion in recent years. As of December, the company had 159 million monthly active users and 71 million premium subscribers (a figure Spotify claims is "nearly double the scale" of its rival, Apple Music). 
However, the music service has struggled to turn a profit. It lost $1.5 billion in 2017, $1 billion of which was from a non-recurring expense due to convertible notes from a transaction with Tencent in December 2017. 
Last year, the company's operating loss hit $461.3 million -- up from $425.9 million in 2016.
Overcoming economic challenges
Like other streaming services, Spotify's profitability challenges can be traced back to its business model. The more money it makes from streaming, the more it has to pay out to music labels, publishers, and songwriters in licensing fees.
Spotify plans to grow its business and make money by investing heavily in "developing our two-sided marketplace with new and better product features and functionality for users and creators." 
Its growth strategies include entering new markets, further penetrating existing markets, continuing to invest in its advertising business, and expanding non-music content. 
"We set out to reimagine the music industry and to provide a better way for both artists and consumers to benefit from the digital transformation of the music industry," the company said.
"Spotify was founded on the belief that music is universal and that streaming is a more robust and seamless access model that benefits both artists and music fans."