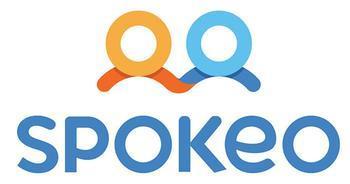 Online aggregator Spokeo has lost the latest round in a long-running legal dispute. The case involves Thomas Robins, a Virginia resident who sued Spokeo in 2010, arguing that the company had published incorrect information about him.
The case went to the U.S. Supreme Court, which returned it to the Ninth Circuit Court of Appeals, where a three-judge panel this week ruled that Robins has standing to sue.
Robins argued that Spokeo had hurt his employment prospects by publishing incorrect information about him. The online site had listed Robins as being in his 50s, married with children, and employed in a professional or technical field.
Robins said he was none of those things and claimed the listing potentially caused employers to think he was over-qualified for the jobs he applied for.
Spokeo is a site that collects and publishes publicly-available information about individuals. It is often used by landlords, potential employers, and others who want to verify the credentials of individuals they are dealing with.
Is it or isn't it?
The case all hinges on whether the Federal Credit Reporting Act applies to Spokeo. The company says it doesn't, because it says it is not a credit reporting agency. But Robins argued that the law does apply and the 9th Circuit agreed, allowing the case to proceed.
The case is one of many involving the issue of actual versus potential injury, in addition to the FCRA question. Spokeo has argued that Robins has not shown that he suffered any actual harm, but has only said that the allegedly incorrect information could have damaged his job prospects.
"It's important to note that individuals who have actually been harmed by violations of the law do retain the right to pursue claims for damages and seek redress from companies that irresponsibly take advantage of consumers by violating the law, and Spokeo fully supports that fundamental right," the company said last year. "What Spokeo has fought for ... is to simply stop the frivolous no-injury class action suits that only benefit class action attorneys and curb innovation."