---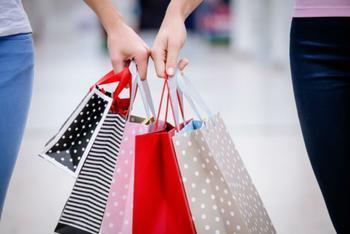 Do you have a penchant for bringing home certain items that aren't necessarily in your budget? Well, as you may have guessed, there's an app for that.
"Splurge Alert," created by online banking firm Ally Financial, aims to help consumers avoid unnecessary spending by using smartphone alerts. The alerts are designed to encourage you to steer clear of locations where you tend to overspend.
If Starbucks is your weakness, just tell the app and it will be deemed a "splurge zone." Geotracking allows the app to recognize when you're near a splurge zone; if you are, you'll receive alerts such as, "Grab a nice big cup of 'Get the heck outta here.'"
If an alert on your phone isn't enough to keep you from buying that grande mocha frap, you can enlist the help of your friends.
Social support
The app has an optional "Splurge Buddies" feature, which notifies a designated friend or family member -- or five -- if you've entered temptation territory.
Splurge Alert is the first app of its kind to combine geotracking with social support to help consumers manage spending habits and break bad habits.
According to a survey by Harris Poll, 85% of Americans admit to splurging. What counts as splurging? The majority of consumers (71%) say it's defined as buying an item that is not needed, regardless of price. Food and beverage tied with clothing, shoes, and accessories are the top categories in which consumers typically overspend.
Small purchases add up
When it comes to budgeting, small purchases can have a big impact. For many, it's the small, daily expenses that can lead to the biggest budgeting problems. 
"Many people believe that large one-time expenses can throw their budgets off track," said Andrea Riley, chief marketing officer of Ally in a statement. "But it's actually the everyday purchases -- coffee drinks, smoothies, clothing items -- that tend to be a problem area." 
The intent of the Splurge Alert app, Riley adds, is to raise awareness about spending habits in the hope of helping consumers reach their savings goals. 
Ally's Splurge Alert (which is free) is available for iOS devices as a beta. Sign up to test it here.
---