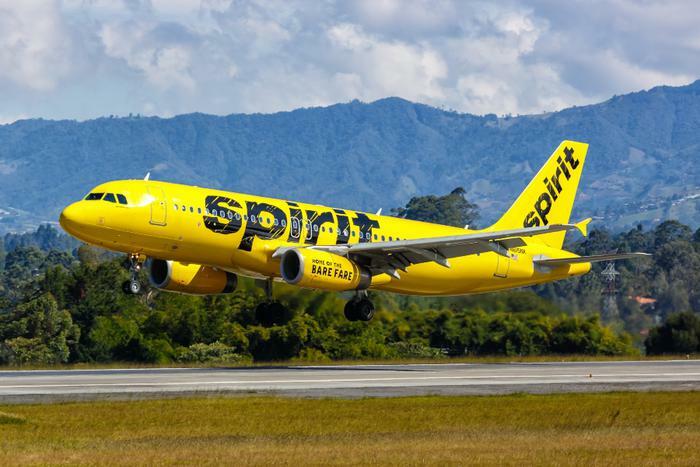 Back in February, Spirit Airlines announced that it would be merging with Frontier Airlines to create a larger, combined carrier. However, JetBlue recently made an offer for Spirit to break up that previous deal and merge with it instead.
Unfortunately for JetBlue, it seems that Spirit is staying with the deal it originally cut with Frontier Airlines. After consulting with outside financial and legal advisors, Spirit officials announced Monday that the company's board of directors unanimously determined that JetBlue's "unsolicited proposal" did not constitute a 'Superior Proposal' as defined in Spirit's merger agreement with Frontier. 
"The Board continues to believe that the pending transaction with Frontier represents the best opportunity to maximize value and recommends that Spirit shareholders adopt the merger agreement with Frontier," the announcement read. 
Potential legal issues
It wasn't that becoming part of the JetBlue family didn't have upside potential -- like "creating the most compelling national low-fare challenger to the U.S. major airlines" -- but changing partners in the middle of Spirit's walk down the aisle with Frontier apparently raised legal concerns. 
"After a thorough review and extensive dialogue with JetBlue, the Board determined that the JetBlue proposal involves an unacceptable level of closing risk that would be assumed by Spirit stockholders," said Mac Gardner, Chairman of Board of Directors for Spirit Airlines.
The board stated that the JetBlue-Spirit combination has a "low probability of receiving antitrust clearance so long as JetBlue's Northeast Alliance with American Airlines remains in existence." 
The U.S. Department of Justice has sued to block that very alliance, alleging that it "will not only eliminate important competition in [Boston and New York City], but will also harm air travelers across the country by significantly diminishing JetBlue's incentive to compete with American elsewhere, further consolidating an already highly concentrated industry."