---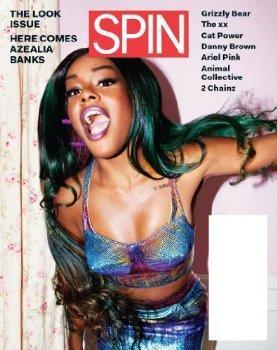 If you're like me, you probably spent a fair share of time frequenting book stores and magazine shops rummaging through rows and rows of magazines of every kind.
And if you're a music lover, there was always a countless number of both well-known and obscure publications that kept you up to date about new music, music news and all of the happenings that took place in the industry.
One of those publications that many of us thumbed through during those days--that sat confidently among bigger magazines like Rolling Stone and Billboard on the shelf--was Spin magazine, which just announced it's making the September/October 2012 issue the very last.
Founded in 1985 by Bob Guccione Jr., Spin always seemed to be the type of magazine that was eager to recognize and cover newer and smaller artists, while placing more of a focus on up-and-coming acts, often giving them the front cover of the magazine over the bigger artists of the day.
To put it in supermarket terms, if Rolling Stone was the Whole Foods in the heyday of print music magazines, then Spin was the Trader Joe's for its seeming contentment to be smaller and more sharply focused on a fussier niche of consumers who aren't as focused on what the mass market.
If Billboard tended to focus on who was hot in its issues, then Spin would focus on who was about to get hot, and this way of creating content brought the magazine to a level of prominence among those music fans who craved to see their underground artist get a chance to poke their head through the soil and see mainstream daylight.
Car mags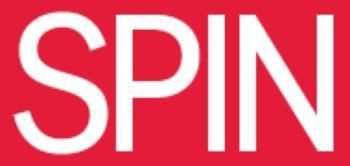 It seems that Spin made arrangements with Car and Driver magazine to take over the remaining subscriptions, so each customer will receive a copy of the automobile mag for each copy of Spin they're owed.
Although it's certainly civilized for Spin to provide another magazine to subscribers as a means of compensation for shutting down abruptly, providing customers with a car magazine seems rather strange in music magazine realms.
Here's some of what a Car and Driver spokesperson had to say about picking up Spin subscriptions.
"I know we can't replace the insight and passion that Spin delivered to new-music lovers," the magazine said in a letter to subscribers.
"But we can promise that Car and Driver will provide that same insight and passion for cars. Our approach, our worldview, our love of the subject—all that is shared between these two titles. I know a lot of you got deeper into music because of how Spin brought you into that world. Try it, and I guarantee Car and Driver will do the same thing for the automobile."
Fortunately, Spin said subscribers can also opt for a full refund if they choose, which I'm sure many will unless they're also car lovers.
Digital conversion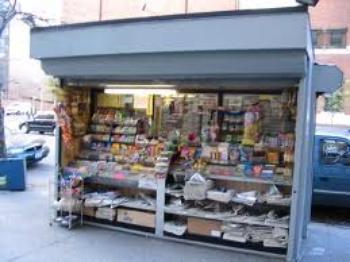 Similar to many print publications, Spin said it was shutting down to focus on expanding its digital offerings, and it hopes that fans will make a voluntary exodus to its website and its other music-based products.
"Spin has halted publication of our print edition to invest more deeply in our digital properties, including Spin.com, SPIN Play for iPad, and SPIN mobile" the company wrote. "Spin has been a pioneer in music journalism since 1985 and we hope you'll continue to enjoy our leading editorial photographic and multi-media content online."
Those who have been following Spin magazine in recent times are aware that the company was bought by Buzz Media earlier this year. Before that, it was owned by Miller Publishing, Hartle Media, and also by the McEvoy Group, which purchased Spin in 2006 for $5 million.
Although Buzz Media seemingly wanted the print edition to continue-- according to the public statements the company made--consumers, the current magazine climate and the domination of digital media made it almost impossible to do.
Spin is the second major print publication shutting down its printing machines in 2012, as Newsweek will be stopping its print edition at year's end, which is certainly an indication that the hours and hours that you used to spend in magazine shops will be dwindling down to minutes and minutes, until being able to buy a print magazine will be a thing of the past.
Reports indicate that Spin had a circulation of 350,000 when the company printed its last issue.
---