---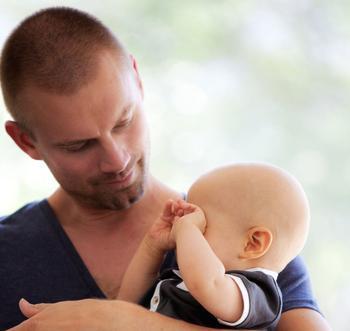 There's no knowing exactly how many families from the Salt Lake City area have been personally rocked by the revelation that in the late 1980s and early 1990s, a fertility clinic at the University of Utah had on staff a convicted felon who, for whatever reason, replaced donor samples with his own sperm; as of Jan. 13, a university hotline had fielded calls from 17 sets of parents concerned about their children's paternity.
The fertility clinic shut down in 1992 and Thomas Ray Lippert, the felonious former clinic worker, died in 1999, two factors which make clarifying the mess now even harder than it already would be.
The news broke when Pamela Branum, a former fertility clinic patient with a now 21-year-old daughter, had just-for-fun genetic testing done on her family, to satisfy curiosity about their ancestry and similar matters. To the shock of everyone in the Branum family, the DNA tests showed that Branum's husband was not her daughter's biological father; Lippert was.
When Branum recounted her story to various media outlets, she shared this particularly ominous-in-hindsight detail with KDVR in Colorado:
Pam Branum says a genetic test revealed Lippert to be the father of her daughter Annie. She said she remembered him from the clinic because he had a collection of baby photos at his desk.

"I commented on the dozens of baby pictures up there," Branum said. "He smiled and looked at those and said those are all the babies that I've helped couples have."
Few statistics
Hard statistics on infertility and treatments for it are hard to come by. The CDC estimates that approximately 6 percent of American married women aged 15-44 are unable to get pregnant after a year of regular unprotected sex. (Of course, lumping all these women together into a single group surely warps the statistics a bit: just how many married 15-year-olds who have been trying to get pregnant since 14 are there, anyway?)
In contrast, a Stanford University report estimates that 10 to 20 percent of American couples experience infertility, with no breakdown for age or marital status.
All else being equal, women's fertility tends to decrease with age, and much of the rise in fertility treatments is surely due to the phenomenon of women delaying motherhood, for economic or other reasons: a woman who could have effortlessly conceived in her 20s might need help in her late 30s or beyond.
What to do
How can potential fertility patients avoid the nightmare of Pamela Branum — and spare their children the identity crisis Branum's daughter must surely be suffering?
We spoke to Kelly Cinelli, owner of CWR and Partners, which handles publicity for various GLBT-friendly fertility clinics, and the first thing she advised is to check with the Society for Assisted Reproductive Technology or Resolve: the National Infertility Association, to find reputable clinics in your area.
If you find one you like, visit it in person, and talk to them about what protocols and procedures they use to prevent donor mix-ups.
"You'll also want to know how many other times the sperm donor has donated," Cinelli said. Some parents who go with a donor will choose to buy up all of the donor's sperm, to reduce the chance of their child having numerous unknown half-siblings out there.
Here's a potential problem, though: by definition, fertility clinic patients are people who deeply desire to have a child. And when you're emotionally invested in something, it's all-too-easy to let your emotions override your good sense. As Cinelli put it: "Someone who really wants a child might not ask the right questions."
Of course, questions about clinic protocols and similar matters are intended to prevent (or at least reduce) the possibility of honest mistakes. The late Thomas Lippert does not appear to have switched donor sperm with his own by accident. For parents who discover their children are actually Lippert's, it's cold comfort to hear that such bizarre crimes as his are extremely rare, compared to the vast number of fertility treatments done every year.
"Is it common? No," said Cinelli. "But the emotional implications are devastating."
---