---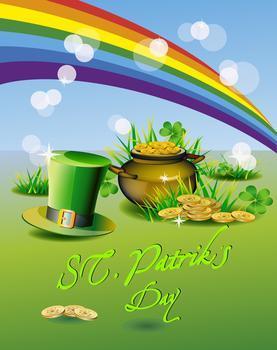 When you compare it with Christmas or Mothers Day, St. Patrick's Day isn't what you might call a "major" holiday.
But that won't stop consumers from the spendin' o' the green for the wearin' o' the green.
The National Retail Federation's (NRF) annual survey conducted by Prosper Insights & Analytics, predicts spending for St. Patrick's Day revelry will hit $5.3 billion -- the high point in the survey's 13-year history.
More than 139 million U.S. consumers plan to celebrate the Irish holiday, laying out an average of $37.92 per person to do so. That tops last years spending by $2.55 and beats the old record of $36.52 set in 2015.
"Now that winter is almost behind us and with St. Patrick's Day falling on a Friday, we will see more Americans getting together to celebrate with friends and family," said NRF President and CEO Matthew Shay. "Retailers should expect a nice boost in sales as consumers purchase apparel, decorations, food and beverages to help make their celebrations special."
It's party time
The survey finds 83% of those celebrating will wear green to show their Irish pride, 31% plan to make a special dinner and 27% will head for a bar or restaurant. Twenty-three percent said they plan to decorate their homes or offices in an Irish theme, and 15% will go to a private party. In addition, 15% are planning to attend a St. Patrick's Day parade, especially those living in the Northeast (21%).
In addition, 52% of those celebrating will buy food, 41% beverages, 28% apparel or accessories, 22% decorations, and 14% candy. Those folks shopping will do it at grocery stores (39%), discount stores (29%), bars/restaurants (21%), and department stores (18%).
While the holiday is most popular among individuals 18-24 years old (77% celebrating), those 25-34 will be the biggest spenders at an average of $46.55.
The survey, which was conducted February 1-8 and has a margin of error of plus or minus 1.1 percentage points, asked 7,609 consumers about their St. Patrick's Day plans.
---