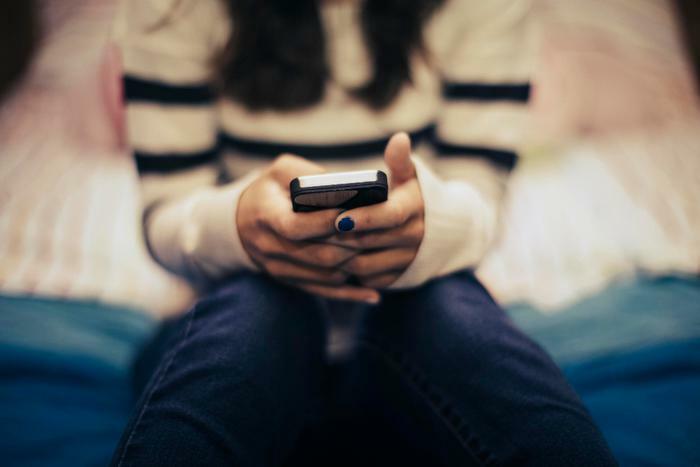 A new study conducted by researchers from Trinity College Dublin explored the link between teens' social media use and their mental health and well-being.
Their findings showed that spending too much or too little time on social media can be detrimental to well-being. The team says the goal should be for teens to spend a moderate amount of time on these platforms and to tailor it to their schedule. 
"There is a simple narrative out there that more is worse," said researcher Richard Layte. "It's important to emphasize that online engagement is now a normal channel of social participation and non-use has consequences. Our findings also raise the possibility that moderate use is important in today's digital world and that low levels of engagement carries its own risks. Now the questions for researchers are how much is too much and how little is too little?" 
Finding the right social media balance
The researchers analyzed data from over 6,000 teens who were enrolled in the Growing Up in Ireland study; one cohort of participants was 13 years old, and another group was aged between 17 and 18. The participants answered questions about how much time they spent online, what they typically did when they were online, and their social and emotional wellness. 
Among all of the participants, spending excessive time on social media was detrimental to mental health and well-being. This was true regardless of age, gender, or any history of mental health concerns. However, participants who spent very little time on social media experienced similar dips to their well-being. For female participants, not spending enough time on social media was also likely to increase problems with their friends. 
"This study is novel in that it considers the importance of both time and online behaviors when examining associations between digital media and mental well-being," said researcher Dr. Ross Brannigan. "We found clear distinctions between groups spending similar time online, but differing in their behaviors online. This indicates the importance of considering both time and behaviors online, as well as the quality of these behaviors, for example passive compared to active behaviors, or the types of behaviors, such as social, educational, and entertainment." 
The study also looked at a group of 13-year-old participants who reported only using social media a moderate amount of time and only for entertainment purposes – not for any type of school work. This was the only group that didn't experience worsening emotional symptoms as a result of their social media use. 
"Digital media usage and online usage is a controversial topic when it comes to its effect on mental health, with no real consistency of results overall," Dr. Brannigan said. "While these results are not causal or deterministic, our findings are an important first step on the path to revealing why these relationships exist. It will now be important to build on these findings and further investigate why digital media engagement may be related to mental well-being."