---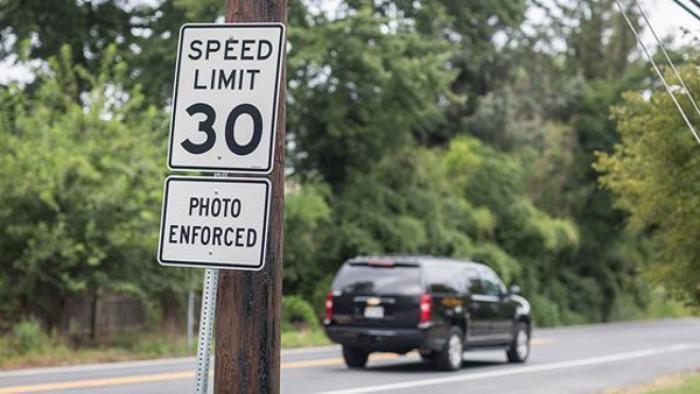 Do speed cameras -- which everyone not in charge of them seems to hate -- really make a difference?
According to the Insurance Institute for Highway Safety (IIHS), they do.
A new IIHS study shows a speed-camera program in the Washington, D.C., suburb of Montgomery County, Maryland, has led to long-term changes in driver behavior and substantial reductions in deaths and injuries.
IIHS says if all U.S. communities had speed-camera programs like the one it studied in Montgomery County, more than 21,000 fatal or incapacitating injuries would have been prevented in 2013.
"We hope this research will help energize the discussion around speed," said IIHS President Adrian Lund. "We're all accustomed to seeing posted limits ignored, but it's a mistake to think nothing can be done about it. Automated enforcement is one of the tools we have at our disposal."
More of them around
Automated speed enforcement is gradually becoming more common around the country but remains relatively rare, with only 138 jurisdictions operating such programs as of last month.
Speed cameras were introduced in Montgomery County in 2007. As of last year, the county had 56 fixed cameras, 30 portable cameras, and six mobile speed vans. The cameras are used on residential streets with speed limits of 35 mph or less and in school zones.
The study
IIHS originally looked at the Montgomery County program during its first year. Six months into the program, the proportion of drivers traveling at least 10 miles over the speed limit had fallen on streets with cameras.
The program is still working. The latest study found cameras have reduced by 59% the likelihood of a driver exceeding the speed limit by more than 10 mph, compared with similar roads in two nearby Virginia counties that don't have speed cameras.
The researchers also looked at crashes on camera-eligible roads in Montgomery County, relative to comparison roads in Virginia. They found that the camera program resulted in a 19% reduction in the likelihood that a crash would involve a fatality or an incapacitating injury, as reported by a police officer on the scene.
"Speed cameras get drivers to ease off the accelerator, and crashes are less likely to be deadly at lower speeds," said Lund. "This study connects the dots to show that speed cameras save lives."
Public awareness of cameras
Cameras succeed in changing behavior only if drivers know about them. In Montgomery County, 95% of drivers surveyed were aware of them. More than three-quarters said they had reduced their speed because of the program, and 59% had received a speed-camera ticket personally.
Automated enforcement can be controversial, and some communities have rolled back programs because of a backlash. However, 62% of drivers surveyed in Montgomery County said they favored speed cameras on residential streets. That means there are supporters even among those who have been ticketed.
---