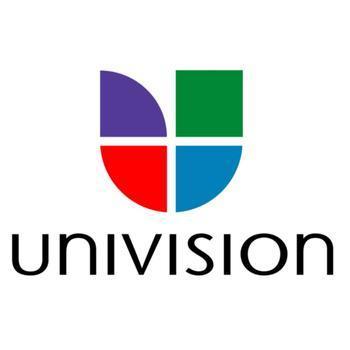 As if all the political turmoil over immigration wasn't enough, millions of U.S. Hispanics have lost their favorite TV channel. Univision went dark on Charter-Spectrum-Time Warner cable systems Wednesday in a fee dispute between the companies.
As always seems to happen in such cases, the consumer is held hostage between giant corporations, helpless to do anything but almost certain to pay a hefty price when the dispute is finally resolved.
In a statement to ConsumerAffairs, Univision said Charter "has continually rejected all of Univision's repeated, good-faith efforts to reach an agreement ... and has decided to deny its subscribers continued access to Hispanic America's most popular entertainment and sports, and most trusted news content."
The outage affects about 2.5 million Latino homes nationwide, leaving them without broadcast networks Univision and UniMas, as well the cable channels Galavision, El Rey, and the sports outlet Univision Deportes.
What's next?
In Los Angeles, the largest market for both Charter's Spectrum and Univision's channels, the reaction was swift and tinged with pre-existing angst over the immigration policies of the Trump Administration.
"People are afraid and nervous of what Trump will do next," said the Rev. Richard Estrada, a Roman Catholic priest quoted in a Los Angeles Times report. "A lack of access to news and information will only make things worse. It makes you wonder, 'What's next? What will they take away next?'"
Estrada said he was going to an immigration rights meeting with other clergy members today and would urge them to write complaint letters to Spectrum.
While consumers might assume it was Spectrum that pulled the plug on Univision, it was actually the other way around. After months of fruitless negotiations aimed at winning higher carriage rates, Univision on Tuesday demanded that Charter take down its programming.
"Given the size of the distribution platforms that it controls, Charter has an obligation to its customers to provide them with access to content that is in-language and in-culture, which is vitally important during these politically volatile times," Univision said. 
Univision has been trying to improve its financial performance and was hoping to win higher license fees from Charter, which recently acquired Time Warner Cable. But Charter faces a mountain of debt it took on in the acquisition and is trying to hold down programming costs.
Univision says that, financial considerations aside, Charter has an obligation to its customers.
"This is part of a continuing fight against mega mergers to ensure that there are diverse voices and opportunities for minorities in the media marketplace," Univision said.