---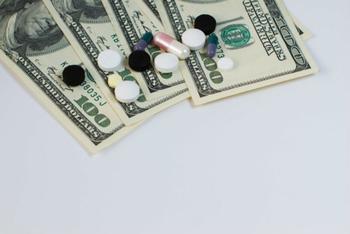 A new report says Americans spent more on drugs last year, which might not come as a shock, given the attention focused lately on several drugs companies that drastically hiked prices.
But the report from the IMS Institute suggests those cases were outliers – that the real driver of higher drug spending was specialty drugs.
Specialty drugs are prescription medicines designed to treat chronic and complex diseases, like cancer or hepatitis. They tend to be expensive under the best of circumstances.
The IMS report shows spending on specialty drugs nearly doubled over the last five years, making up more than two-thirds of total drug spending between 2010 and 2015. Last year, specialty drug spending rose 21.5%, to $150.8 billion.
Net invoice spending on all drugs rose 12.2%, though discounts from manufacturers reduced the actual spending to an increase of less than 9%.
New medicines are more expensive
Murray Aitken, IMS Health senior vice president, says health insurance providers have worked to slow the rise in drug costs but notes that when new drugs come on line, they hit the market at a high price.
"The level of price concessions achieved in 2015 points to a shift in market dynamics as manufacturers accept lower price increases on existing products," he said. "At the same time, spending on new brands continued at near-historic levels."
The aging Baby Boomer population will likely increase the demand for drugs going forward. Last year, the report showed that pharmacists filled 4.4 billion prescriptions, a 1% increase over the year before. The biggest demand was for drugs treating depression and diabetes.
Fewer narcotics
Narcotic drug prescriptions plunged 16.6%, no doubt due to growing provider concerns about the potential for abuse and addiction. The Centers for Disease Control and Prevention (CDC) recently issued prescription guidelines for opioid drugs amid rising overdose deaths.
Patients are also paying more for their prescriptions. The report found the average cost to patients for a brand name prescription rose more than 25% since 2010, reaching $44 per prescription. The report attributes the rise in consumer costs to more health plans with high pharmacy deductibles, co-payments, and co-insurance.
---