---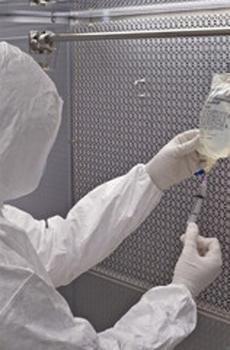 Specialty Compounding has issued a clarification to its August 12 recall of sterile medications.
The company previously said the recall applied to all unexpired sterile compounded products dispensed since May 9, 2013. In fact, it applies to ANY sterile medication that has not reached its expiration date -- including all strengths and dosage forms.
The recall was issued following reports of bacterial infection affecting 15 patients at two Texas hospitals: Corpus Christi Medical Center Doctors Regional and Corpus Christi Medical Center Bay Area: Treatment of those patients included IV infusions of calcium gluconate from Specialty Compounding. There is a potential association between the infections and the medication. No calcium gluconate was shipped outside of the State of Texas.
If there is microbial contamination in products intended to be sterile, patients are at risk of serious infections which may be life threatening.
"Because of the potential association between the hospital-based infections and sterile compounded medications produced by Specialty Compounding, we are voluntarily recalling all sterile products out of an abundance of caution," said Ray Solano, R.Ph., pharmacist in charge at Specialty Compounding.
Recalled products were distributed directly to hospitals and physician offices in Texas. They also were sent directly to patients located nationwide with the exception of North Carolina.
Users or recipients of these products should immediately discontinue use and return the recalled unexpired products to Specialty Compounding.
To return product or request assistance related to this recall, users should contact Specialty Compounding at 512-219-0724, Monday through Friday, between 10:00 a.m. and 5:00 p.m. CDT.
---