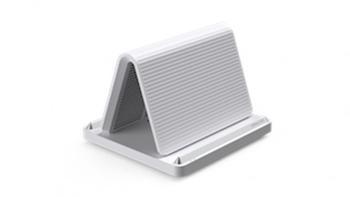 Spansive of San Bruno, Calif., is recalling about 950 Spansive Source wireless, multi-phone chargers.
Metallic accessories attached to phones placed on the chargers can overheat while phones charge, posing a burn hazard to users.
The firm has received one report of a metallic phone accessory overheating when placed on the charger. No injuries have been reported.
This recall involves Spansive Source wireless multi-phone chargers capable of powering up to six phones simultaneously, four wirelessly and two more via USB ports located at the base of the charger.
The recalled chargers were sold in both white and charcoal colors, each with a green label at the bottom. "Spansive" is printed on the chargers.
The chargers, manufactured in China, were sold exclusively online at Spansive's website www.spansive.com for about $200. Only chargers sold on May 23 -- 24, 2019, which are identifiable by a green label on the bottom of the charger, are included in this recall.
What to do
Consumers should immediately stop using the recalled phone chargers and return them to Spansive for a full refund. Spansive is contacting purchasers directly about the recall.
Consumers may contact Spansive at (800) 426-6251 from 9 a.m. to 5 p.m. (PT) Monday through Friday, by email at support@spansive.com or online at www.spansive.com and click on "Spansive Source Recall Notice" at the bottom of the page for more information.