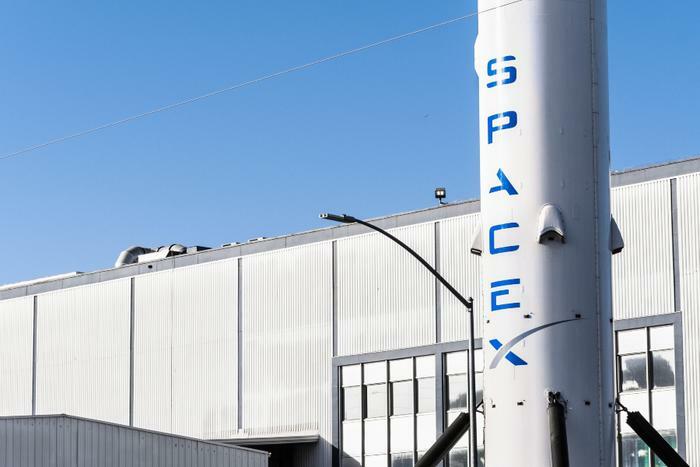 In a petition to the Federal Communications System (FCC), asking for designation as an Eligible Telecommunications Carrier ("ETC"), Elon Musk's SpaceX said that its Starlink satellite internet service is showing some positive growth, with upwards of 10,000 users.
SpaceX is asking for an ETC designation in an effort to prove that it's meeting all the requirements pursuant to the $900 million in federal aid it received for the Rural Digital Opportunities Fund (RDOF). The Rural Digital Opportunity Fund is an FCC program that's investing billions of dollars in the construction of rural broadband networks in an effort to narrow the digital divide in the U.S. 
"Designating Starlink Services as an ETC is in the public interest because it will enable the company to receive support that will facilitate rapid deployment of broadband and voice service to the Service Areas at speeds and latency comparable to terrestrial systems in urban locations," SpaceX wrote in the filing.
Starting small with its eyes on a bigger prize
SpaceX isn't trying to bring broadband to everyone right away. It's only pursuing ETC in the census blocks of Alabama, Connecticut, New Hampshire, New York, Tennessee, Virginia, and West Virginia.
Nonetheless, SpaceX's long-term plan is to build a "constellation" -- an internet network with thousands of satellites -- in hopes of delivering high-speed internet to anyone in the world. The numbers don't lie about SpaceX's desire. In 2019, regulators approved SpaceX's proposal to launch 11,943 satellites, with 4,425 of those satellites planned to go into orbit by 2024.
Comparing prices and service
While satellite speeds top out at 150 Mbps compared to cable speeds, which reach up to 1,000 megabits per second (Mbps), the national average speed is 42.86 Mbps. That's sufficient for streaming HD video on a few devices, multiplayer online gaming, or downloading large files.
In the filing, SpaceX noted that Starlink's service is "meeting and exceeding 100/20 Mbps throughput to individual users." At that rate, the internet-of-things just moves quicker with less latency, allowing users to stream video in ultra high-definition (UHD) on multiple screens.
SpaceX began a public beta phase program of Starlink in October 2020, with service priced out at $99 a month compared to the average advertised internet package in the U.S. of around $50–$60 per month. Signing up for Starlink service will also cost another $499 upfront to order the Starlink Kit that gives the end-user a terminal, mounting tripod, and Wi-Fi router necessary to connect to the satellites.