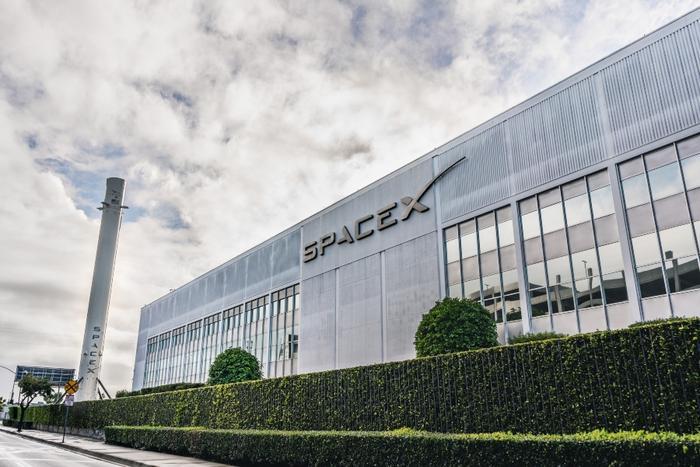 Elon Musk's dream of a global wireless network took another step forward on Monday as his company, SpaceX, launched another 60 communications satellites into earth orbit.
The launch at Cape Canaveral included a completely successful lift-off after a problem with a valve component on the rocket's second stage delayed the fireworks for 24 hours. The satellites were carried into orbit aboard a Falcon 9 rocket, a reusable vehicle that has carried objects into orbit on four previous occasions. 
Musk, known for his ability to multitask, is in the process of attempting to build out a global, high-speed, satellite-based wireless network called "Starlink."
The Federal Communications Commission (FCC) greenlighted the company's request in 2018 -- along with proposals for three other space companies -- to "operate a new very-low-earth orbit constellation of more than 7,000 satellites using V-band frequencies."
Customers using small antennas would then be able to connect with the satellites for high-speed fixed and mobile broadband internet service. Theoretically, such a system could provide high-speed access to just about any spot on the globe.
A lot more satellites to be launched
But there is still a lot of work to be done. Musk's system will require more than 4,400 satellites to launch the initial phase and will eventually involve 12,000 satellites orbiting the earth. After Monday's launch, the system has 300 satellites in orbit.
The system, if eventually functional, could be used to provide connectivity to wide sections of rural America, as well as other underserved regions of the world.
In its authorization, the FCC allowed SpaceX to "construct, deploy, and operate" a new constellation of satellites using V-band frequencies. The agency also granted SpaceX's request to add the 37.5-42.0 GHz, and 47.2-50.2 GHz frequency bands to its previously authorized NGSO constellation. 
In doing so, the agency said it was giving SpaceX additional flexibility to provide both diverse geographic coverage and the capacity to "support a wide range of broadband and communications services for residential, commercial, institutional, governmental, and professional users in the United States and globally."