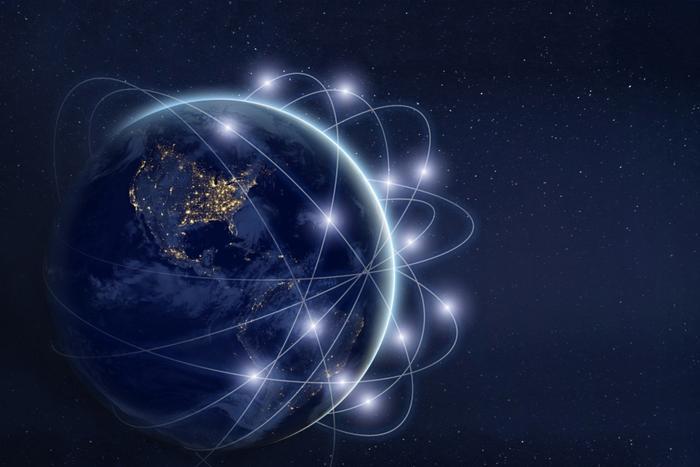 SpaceX has launched 60 satellites into orbit as part of its mission to establish a low-orbit constellation that could give nearly everyone on the planet internet access.
The rocket carrying the 60 satellites took off Thursday night from Cape Canaveral, Florida. About an hour later, the satellites were slowly dropped into orbit, fanned out in a way that resembled a "deck of cards on a table," CEO Elon Musk said.
The "Starlink" mission," if successful, would ultimately put 12,000 satellites into orbit over the next few years. All together, they are expected to deliver 1 terabit per second of usable capacity, and 2.5 to 3 terabits per second of total capacity," according to SpaceNews.
The total cost of launching the constellation will come to around $10 billion dollars. Musk has said the company has "sufficient capital" to move forward with the mission and that the latest round of funding brought "more interest than we were seeking."
"May not work"
Though Musk said the company has gone to great lengths to ensure that the satellites work, he tempered expectations by pointing out that new technology can often be unpredictable.
"There is a lot of new technology here, so it's possible that some of these satellites may not work," Musk said in a call with reporters last week. He noted that there is a "small possibility" that none of the satellites will work.
SpaceX said it will take as few as six launches before Starlink internet can be delivered to consumers.
"Starlink is targeted to offer service in the Northern U.S. and Canadian latitudes after six launches, rapidly expanding to global coverage of the populated world after an expected 24 launches. SpaceX is targeting two to six Starlink launches by the end of this year," the company said on its website.
Amazon and OneWeb are also currently working toward the deployment of their own internet constellations.