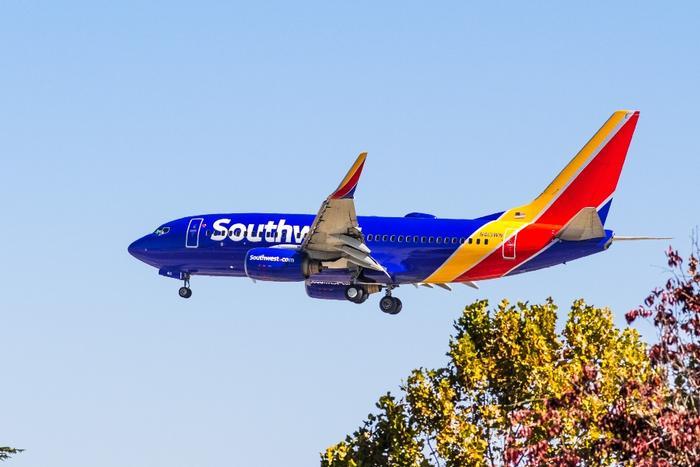 Travelers are always looking for a little advantage -- free checked baggage, a perk their rewards card will afford them, or a discounted fare -- anything that will make them feel like they got some sort of "deal."
For seniors (65+) who fly Southwest Airlines, one of those perks is going away.
For what seems like forever, Southwest has offered seniors a special rate. As an example, when ConsumerAffairs ran a test reservation on Southwest.com, flying from Chicago Midway to Boston Logan, a senior might expect to pay $332 versus Southwest's "Anytime" fare of $441 -- a 28 percent discount. 
For being a "budget" airline, senior travelers seemed to appreciate the little edge they received. 
"Their fares are the best considering the quality of service," said Richard of Apollo Beach, FL, in a review on ConsumerAffairs. "I use their Senior fares if I cannot lock on to the Wanna Get Away fares."
But, Southwest's Senior fares are going the way of the airline's peanuts. In other words, bye-bye.
Why is Southwest doing this?
ConsumerAffairs asked Southwest's press office how the airline came to this decision. Here's what the airline's Ro Hawthorne had to say:
"After careful evaluation of the overall fare product, we've made the decision to sunset the Senior Fare option. Many of the same benefits that come with the Senior Fare product are just as easily achieved with Wanna Get Away fares including everyday low fares and reusable funds should a Customer cancel their trip. Additionally, Customers may sign up for Click n' Save or shop with our Low Fare Calendar for more low-fare options and fare sales," Hawthorne said.
When asked whether too many seniors were taking advantage of its offer, Southwest's answer shifted to the other offers it still has on the table.
"As you know, we don't go into specific details regarding fare sales, but we can share Customers will continue to have great fare options through Wanna Get Away, Anytime and Business Select," the company said.
How big of a deal is this?
Southwest fliers aren't exactly up in arms about the change, mostly taking it in stride alongside all the other nuanced changes airlines have made over the last few years. 
"I don't really see how this is too big of a deal," one Reddit user commented. "From my understanding, the senior fare was just a discount from the Anytime fare, so the "Wanna Get Away" fare was still cheaper. Additionally, there weren't even Senior fares on every flight, anyways."
That's actually a good point. When ConsumerAffairs took a second look at Southwest's "Wanna Get Away" fare on that same Chicago-Boston route, some flights could be had for nearly $180 less than a Senior fare.
"Because there are lots of flight sales and deals floating around these days, it's possible that a senior discount doesn't represent the very best price for your flight," is Skyscanner's Danielle E. Owen's take. "For example: imagine the senior discount offered is 5% off the ticket price. But the airline is also offering a 25% discount on a limited number of seats for that flight. It'd be much better to buy a seat in the flight sale than it would be to claim your senior discount, right?" 
It's too early to know whether Southwest's move will be dittoed by other airlines. As of now, both American and United still has their Senior programs in place.