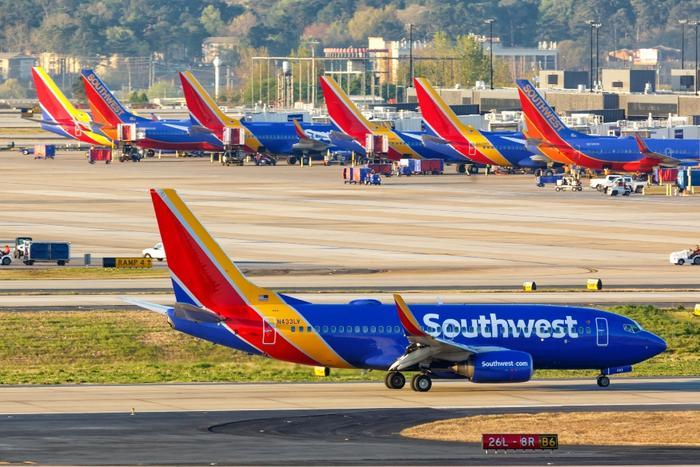 Southwest Airlines says it will ask its workers to take pay cuts in order to avoid losing their job due to the impact of the coronavirus pandemic.  
On Monday, Southwest CEO Gary Kelly told employees that he needs them to take a 10 percent pay cut to avoid furloughs in 2021. In an interview with CNBC, he said the action would help save the airline around $500 million a year -- "real money," as Kelly described it. 
Like other airlines, Southwest is struggling to weather the economic impact of the global COVID-19 pandemic. Demand for flights remains significantly lower than before the pandemic. Kelly told employees that airline revenue is down 70 percent from a year ago.
"We will all need to sacrifice more," he said, adding that company leaders are taking a 10 percent pay cut in the year ahead. Kelly himself has taken reduced pay since March and has agreed not to take a salary next year. 
"For our union contract employees, I promised you I would let you know if and when we decide to approach your union representatives for concessions," said Kelly, according to a memo seen by CNN. "Because of the inaction of the federal government, and the ongoing losses, that time has arrived."
Kelly said the airline "simply cannot afford to continue with the conditions required to maintain full pay and employment."
Federal aid needed
Airlines and labor unions are hoping that the White House will approve $25 billion in additional federal aid to support airline worker payrolls. Kelly told employees that he's aiming to have cost-saving agreements in place with labor unions by January 1. Furloughs will be a "last resort," he said. 
Pay could be restored to normal if Congress approves additional payroll support for carriers, he added. 
"If we're so fortunate to have the federal government act and extend the PSP through next March as has been proposed, then all these pay-cut efforts will be discontinued or reversed," said Kelly.