---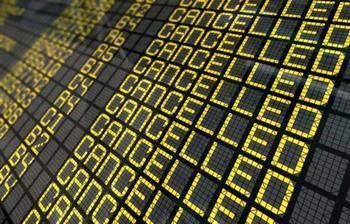 Last month, Southwest Airlines experienced a technological glitch that led to havoc in terminals across the country. The airliner ended up canceling 2,300 flights, with many unhappy air travelers being stranded away from home.
Delta Airlines, meanwhile, continues to suffer the slings and arrows of outraged travelers over its tech meltdown earlier this week. 
Now, the Dallas Morning News reports that Southwest's tech outage could cost it millions of dollars. All told, estimates place the losses between $54 million and $82 million.
Millions in losses
The estimate was calculated using information from Southwest about its unit revenues and the amount of money it spent in reparations to travelers at the time of the outage. On Wednesday, the company told investors that the tech outage would lead to a 0.5% drop in unit revenues for the third quarter. Additionally, it said that the cost per seat mile would be going up between one and two percent.
While the percentages were not translated to a specific dollar amount, experts have estimated that the lost revenue from refunded tickets, missed bookings, and canceled flights would come out to around $25.7 million.
However, the losses extend far beyond that amount. The outage required the company to spend more money on staff overtime, transportation, and accommodations for stranded travelers as well. Experts put those costs between $28 million and $57 million, which means the company could stand to lose as much as $82 million when all is said and done.
Sympathizers shouldn't feel too bad for Southwest, though. Despite last month's loss of revenue, the company still stands to make many times more than that over the course of the year. Last year, Southwest raked in $20 billion in annual revenue.
Delta technical outage draws heat
Southwest isn't alone. Delta Airlines experienced an outage at its Atlanta headquarters this past week that led to over a thousand canceled and delayed flights. The effects of the outage spilled over into subsequent days, with hundreds of flights being canceled after the error was corrected.
Consumer advocacy groups Travelers United and FlyersRights have voiced their displeasure in an open letter to Delta CEO Ed Bastien, saying that the blame for travelers' suffering should be placed squarely on the airline.
"Your airline should realize that these cancellations and delays are the fault of Delta Air Lines alone. Passengers should not be punished for Delta's incompetence," the letter states. "Families have missed weddings, organized tours and cruises. Businessman have missed meetings. And, many others have been faced with financial repercussions because of Delta's technology failure."
The groups call on Delta to make reparations to travelers, including full refunds or free and flexible rescheduled flights.
"Passengers wishing to travel on the airline shouldn't be restricted by arbitrary time constraints and should be allowed to rebook on their timetable – not Delta's. Delta should not hide behind pages of legalese. Full compensation or free, flexible rebooking for missed flights and ruined travel plans is what's fair and right," the groups said.
---