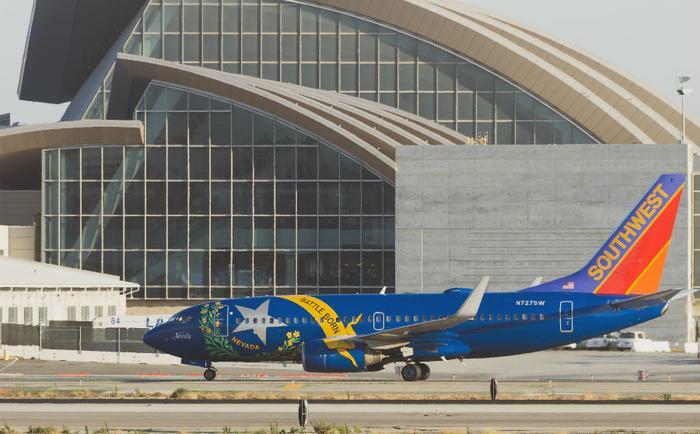 Over the last week, Southwest Airlines has canceled over 600 flights and delayed over 1,000 others -- more than any other U.S. airline and double its own daily average, according to flight-tracking site FlightAware.
The unusually high number of out-of-service aircrafts prompted the carrier to issue a 'state of emergency" earlier this week. In an interview with CNBC, a spokesperson for Southwest acknowledged the "slight increase" in flight cancellations and attributed it to an "uptick in maintenance items."
Now, the carrier is pinning the blame on a mechanics union called the Aircraft Mechanics Fraternal Association (AMFA).
Problems with mechanics union employees
Southwest said the mechanics union it's been negotiating with has a history of labor disruptions. The company said it's investigating the "current disruption and exploring all possible remedies.''
"On Feb. 12, just days after our last negotiations session with AMFA, we experienced an unprecedented number of out-of-service aircraft in four specific maintenance locations despite no change in our maintenance programs, no changes in leadership, and no changes in our policies and procedures," Mike Van de Ven, Southwest's chief operating officer, said in a statement.
"We are committed to operating a safe fleet, and every report is investigated, which is why we issued a notice to require an 'all hands' response to get out-of-service aircraft back into the fleet serving our customers."
Southwest also noted that it has two pending lawsuits against the union.
Mechanics union responds
In response to the accusations, the mechanics union quickly countered by accusing Southwest of using it as a scapegoat for other issues.
"Southwest Airlines scapegoating of its expert aircraft maintenance technicians does not bode well for the airline's safe operations,'' Bret Oestreich, national director of AMFA, said in a statement. "Safety is, and always will be, our number one priority.''
"For Southwest's leadership to connect the airline's self-declared 'operational emergency' to collective bargaining negotiations is simply an attempt to divert attention away from the airline's safety issues," the organization said in a statement.