---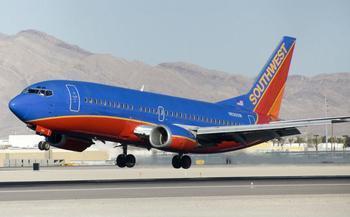 The airline industry can be a harsh business. In a world where money is king and companies are always looking out for the bottom line, not scraping in revenue from every available source is practically unheard of.
However, "practically" may be the operative word. Southwest Airlines has been under pressure to generate more revenue. The company is the only one of the largest commercial airliners in the U.S. that doesn't charge a baggage fee, so the money is there for the taking. But, according to a Los Angeles Times report, CEO Gary Kelly has stated that the company won't be doing that, at least for now.
"We have a unique and beloved position in the industry with this approach and we would be foolish to squander it, so no thought whatsoever on charging bags," Kelly said in a recent quarterly earnings call.
Southwest woes
The decision to let bags fly for free is great for consumers, but it potentially costs Southwest millions every year. Last year, the top 13 airline companies raked in $3.8 billion in bag fees, along with another $3 billion in charges that consumers paid for changing or canceling flight reservations – another service that Southwest doesn't charge for.
As a result, investors have cranked up the heat on the company to start tapping these revenue streams. Recent earnings reports haven't been very favorable; last quarter's earnings were down by nearly $200 million year-over-year, and the recent technology outage in July cost the company dearly. Kelly also cites increased competition as a major factor in the company's bad fortunes.
"The fare environment is very competitive and we have seen an increase in competitor seats in our markets that is fairly significant year-over-year," he said.
The CEO says that he has plans to bring in more revenue soon, though he remained tight-lipped about what those plans actually involved. "Well, it's just not ready for prime time. And I'd rather not share with our competitors where we see opportunities for a variety of reasons," Kelly explained.
---