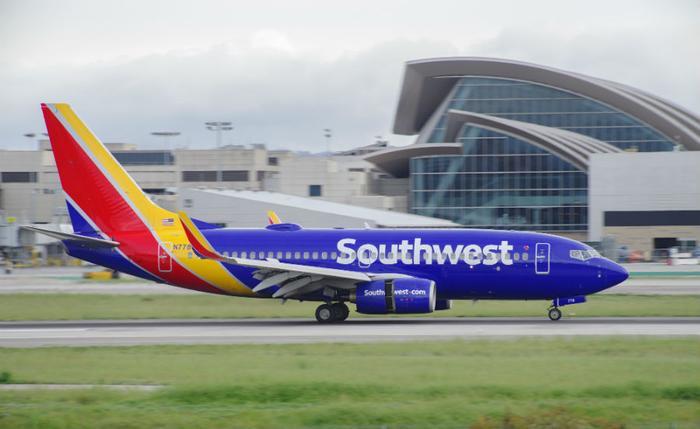 The union representing pilots for Southwest Airlines has filed suit against Boeing, claiming problems with the 737 MAX 8 aircraft have resulted in lost wages.
The MAX aircraft was grounded in March after the second fatal accident in five months. The aircraft has remained grounded while Boeing attempts to develop an acceptable modification of the plane's flight control software.
Out of all U.S. airlines, Southwest -- which flies the Boeing 737 aircraft exclusively -- has been most affected by the grounding of 737 MAX aircraft. Because flights using the aircraft have been canceled, the pilots claim they have lost $100 million in wages.
But in a statement, the Southwest Airlines Pilots Association (SWAPA) said it is not trying to put pressure on Boeing to recertify the aircraft as safe.
"As pilots, there is nothing more important to us than the safety of our passengers," said Captain Jonathan L. Weaks, President of SWAPA. "We have to be able to trust Boeing to truthfully disclose the information we need to safely operate our aircraft. In the case of the 737 MAX, that absolutely did not happen."
Southwest is the most affected airline
Southwest operates 34 737 MAX 8 jets, more than any other U.S. airline. It also has even more on order. The lawsuit claims that Southwest pilots agreed to fly the aircraft type based on Boeing's assertions that the aircraft is safe. The union says those representations were false.
"Boeing's errors cost the lives of 346 people, damaged the critical bond between pilots and passengers, and reduced opportunities for air travel across the United States and around the world," the union said in a statement.
'Meritless'
A Boeing spokesman called the lawsuit "meritless" and said the company will vigorously defend against it in court.
Boeing has come under increased pressure because of the two crashes and the resulting grounding of the 737 MAX aircraft type. But recent reports -- including one from the New York Times Magazine -- have suggested the two crashes were more likely the result of poor training of the flight crew. 
A recent Associated Press report cites a whistleblower who accuses Ethiopian Airlines, one of the carriers that lost a Boeing 737 MAX 8, of "a pattern of corruption that included fabricating documents, signing off on shoddy repairs and even beating those who got out of line."