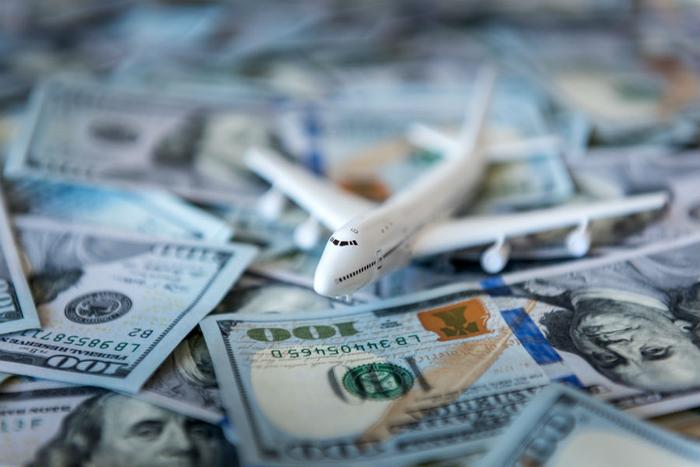 Both Southwest and JetBlue are following United's announcement on fee bumps with ones of their own.
First, Southwest said sayonara to its much-loved peanuts. Now, the airline will be moving from its flat $15 for Early Bird Check-In to $15, $20, or $25 per one-way route starting on August 29, 2018. What the flier pays is based on the length of the flight and what Southwest considers the popularity of that flight's Early Bird Check-In.
According to its website, Southwest warns that while its Early Bird option "doesn't guarantee an A boarding position, it improves your seat selection options to help you get your favorite seat."
Travel+Leisure reported that Southwest raked in more than $350 million in 2017 off of Early Bird Check-In fees alone. By bumping the flat $15 fee to as much as $25, the airline has the potential to make another $100 million or two.
JetBlue's fees rise across-the-board
JetBlue fliers might also be raising some eyebrows due to changing baggage, pet, change, and cancel fees, which are all likely to change sometime before September, 2018. These fees don't stem from greed, however. JetBlue is trying to cut costs by $300 million a year and has braced its employees for layoffs and buyouts.
"If you have upcoming travel with JetBlue that you might need to change or cancel, it could be a good idea to do so before the end of the month when these new fees are likely to take effect," advises ThePointsGuy.
While fee changes haven't been updated at JetBlue's website, the Points Guy reports the increases should roll out over the next several weeks.
Playing the airline game can't be much fun
Despite passenger air travel projected to continue its upswing through 2030, airlines are taking hits from rising fuel prices and the major carriers are taking a beating from low-cost carriers and regional airlines that have set the industry on its ear with inventive low-fare business prototypes.
"Notwithstanding the fact that airlines such as Easyjet and Ryanair have steadily eaten into the market share of major transportation companies," wrote Statista in its analysis of global air traffic passenger demand.
"Aviation demand is set to be fueled by the rising affluence of the middle classes in emerging markets. Consequently, the air traffic industry is forecast to grow most significantly in Latin America and Africa."
While not a fee increase, American Airlines announced on Tuesday that it's cutting back on some of its money-losing flights to China. However, the company will also be adding flights to its more profitable European routes.