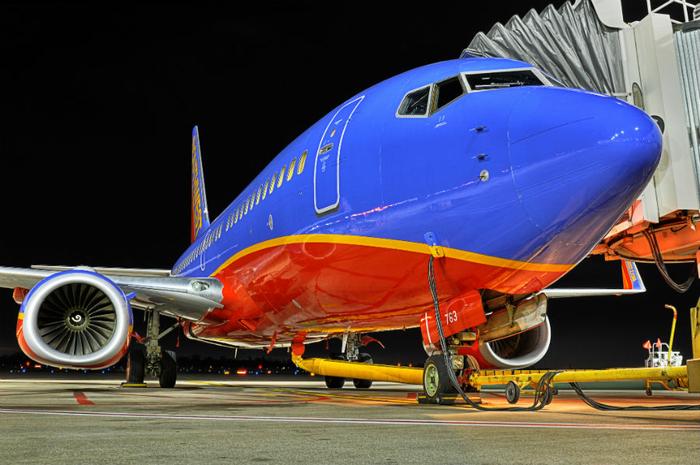 Once upon a time, airline passengers almost always got a free meal with their flight. Then came cost-cutting, and food options were literally reduced to peanuts.
But starting August 1, you won't get peanuts on Southwest Airlines flights. The carrier announced on Twitter that it will stop handing out packets of peanuts, out of consideration for passengers who might have severe peanut allergies.
While other airlines added peanuts to their snack packs when they phased out meals, peanuts have a long history with Southwest. In its earlier days as an airline that only flew between Texas cities, Southwest had associated itself with peanuts, advertising its low "peanuts fares."
Pretzels still available
Southwest says its passengers won't go hungry while in the air. The airline will continue to hand out free packages of pretzels. On longer flights, the carrier says passengers will have a few more snack options, including cookies.
Southwest is not the first airline to discontinue peanuts. Some other carriers took that step to avoid a situation in which a passenger suffers a life-threatening allergic reaction at 30-thousand feet. Potential allergens remain a hot-button topic for many.
Last year, the nonprofit advocacy group Food Allergy Research and Education filed a lawsuit against American Airlines to obtain pre-boarding privileges for fliers with food allergies. The suit said it is important that these travelers board early to ensure that their seating area is clean and free of allergens.
At the time, Dr. James Baker, CEO and chief medical officer of the group, stressed that the suit did not seek to stop American from serving peanuts; it simply wanted to remove the pre-boarding restriction for people with food allergies.
Other airlines' policies
According to TravelSort.com, some airlines are better about dealing with food allergies than others. It says Delta will not serve any peanut products on your flight if you notify the airline beforehand of your food allergy.
Air Canada and JetBlue do not serve peanuts but, as of 2017, JetBlue did serve snacks containing tree nuts. JetBlue says it does not include any kinds of nuts in its free snacks.
It says if passengers with allergies notify the airline in advance, they will be seated two rows away from any passenger who is consuming nuts.