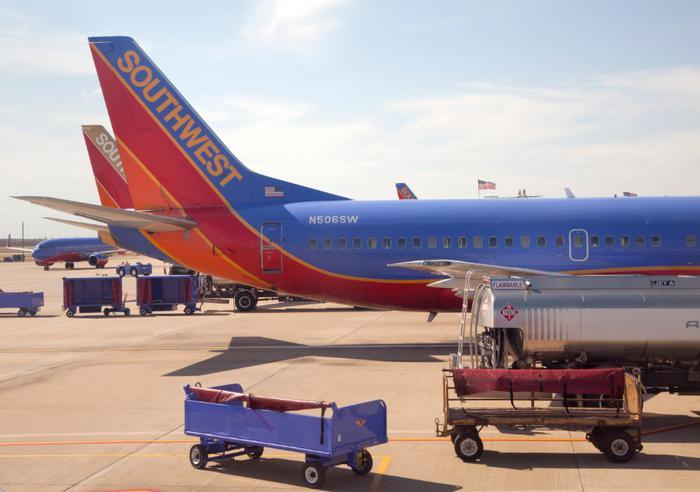 The whole airline industry's response to the coronavirus pandemic continues to get more interesting. On Tuesday, Delta Air Lines announced tighter requirements for face coverings and now, Southwest Airlines seems to be leaning the other way. 
In a memo obtained by USA Today, Southwest said it will no longer be disinfecting armrests and seat belts between flights, opting to disinfect only high-touch areas like lavatories and tray tables.
The reasons
When ConsumerAffairs contacted Southwest for the reasons behind this move, its chief rationale was that optimizing staffing and cleaning processes is necessary because the available time between flights is getting tighter as its schedule reverts back to normal. 
"This approach is one more process evolution during the pandemic designed to support our multi-layered cleaning program that occurs throughout the day," the airline said.
Southwest went on to say that bathrooms and tray tables are the primary focus because the airline is set "on cleaning as many high-touch areas as possible during the allotted turns … while shifting other areas to be disinfected during our overnight cleaning process, when Southwest Teams spend six to seven hours per aircraft cleaning all interior surfaces."
However, in a bit of DIY sanitization for germ-conscious fliers, Southwest said that if customers want to wipe down armrests and seat belts, all they have to do is ask and they will be given sanitizing wipes to disinfect their space.
All other health safety precautions stay the same
Southwest will continue the majority of its COVID-related procedures for the near future, like employing face coverings, a reduction in the number of available seats, physical distancing, and boarding passengers in smaller groups. In particular, Southwest wants travelers to know that it's still doing enhanced overnight cleaning, "when Southwest Teams spend six to seven hours per aircraft cleaning all interior surfaces." Those precautions are reported to stay in place until October.
According to Travel + Leisure, the airline is also going high-tech to check the health readiness of passengers. It announced that it's doing a beta test of thermal cameras at select airports to check passengers' temperatures.
"As always, Southwest will monitor Customer and Employee feedback as we adapt to the new normal in air travel, while ensuring we keep safety as our top priority," is how Southwest wrapped up its response to ConsumerAffairs.