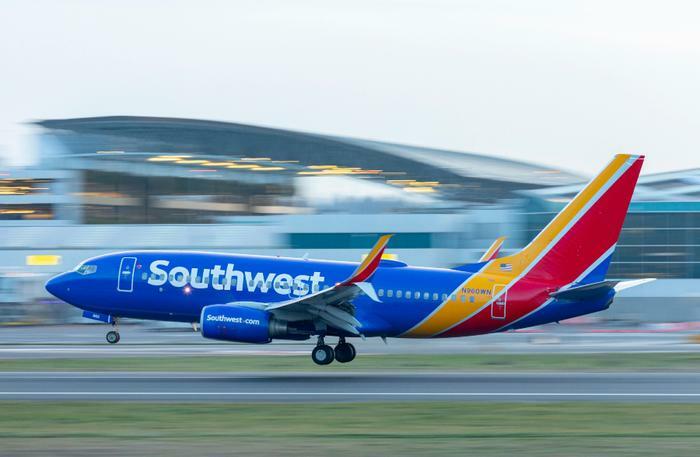 That Southwest Airlines initiative to put unvaccinated workers on unpaid leave come December? Consider that plan scrapped -- for now.
CNBC reports that the airline has shelved its plan to put unvaccinated employees on unpaid leave if they have applied for -- but not yet received -- a medical or religious exemption. The policy was originally intended to begin in December.
In a memo to Southwest workers, executives Steve Goldberg and Julie Weber confirmed that employees will be able to continue working if their request for an exemption hasn't been approved by Dec. 8. As part of the revised stance, these workers will still need to follow mask and distancing guidelines until their request has been reviewed. The company is still giving employees until Nov. 24 to complete their vaccinations or apply for an exemption. 
"This is a change from what was previously communicated. Initially, we communicated that these Employees would be put on unpaid leave and that is no longer the case," Goldberg and Weber told employees.
Will other airlines follow suit?
Southwest's move is an about-face from last week when President Biden issued an executive order that requires businesses with more than 100 employees to impose vaccination mandates for everyone who doesn't have a medical or religious reason. That order became a problem for Southwest and American because they are both headquartered in Texas. Texas Gov. Greg Abbott previously issued an order forbidding businesses from requiring proof of vaccination.
American Airlines CEO Doug Parker reportedly met with labor union leaders last Thursday to review vaccine exemptions. CNBC reports that the airline's management has "indicated that, unlike the approach taken by United, they were exploring accommodations that would allow employees to continue to work. … They failed to offer any specifics as to what such accommodations might look like at that time."
As of now, United Airlines' vaccination mandate has not been modified. However, that could change. On Friday, a Federal District Court judge issued a temporary restraining order against United on behalf of a group of its employees. TheStreet reports that the restraining order prevents the airline from not approving any requests based on religious or medical accommodations due to timeliness.