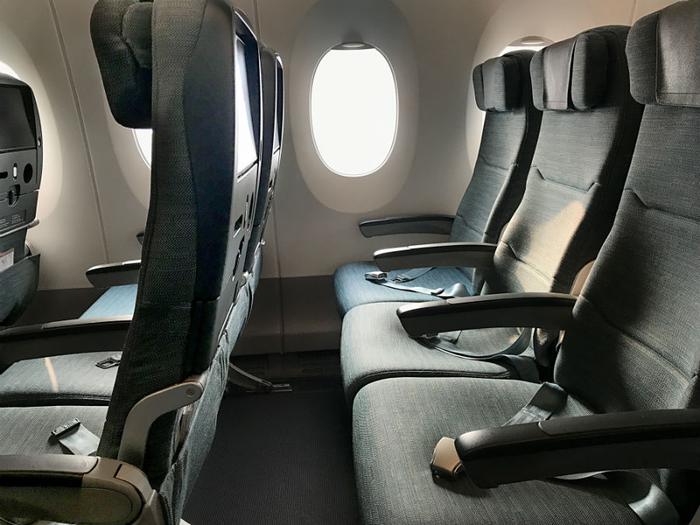 Now there are three major U.S. airlines that have decided to resume sales of tickets for middle seats amid the ongoing COVID-19 pandemic. 
The newest addition is Southwest Airlines, joining its competitors American Airlines and United Airlines. Delta Air Lines' blocking out of the middle seat will stay in place at least through January 6, 2021.
For nervous Thanksgiving travelers, there is a modicum of good news inside Southwest's new policy -- the new change won't go into effect until December 1.
Safety remains a top priority
In Southwest's Third Quarter 2020 announcement, Gary C. Kelly, Chairman of the Board and Chief Executive Officer, said that the carrier's top priority remains the safety of its employees and customers. 
Still, Kelly is fully aware that the negative effects of the pandemic persists and the airline is doing what it can to "prudently adjust our available seat miles (ASMs, or capacity), while pursuing further revenue and cost opportunities."
Specifically, on the company's change of mind regarding the practice of keeping middle seats open, "bridged us from the early days of the pandemic, when we had little knowledge about the behavior of the virus, to now," Kelly said. 
Kelly thinks things have changed because the airline now has "science-based findings from trusted medical and aviation organizations," which is sufficient evidence that it can move toward selling all available seats. The science-based findings he pointed to come from the University of Texas Southwestern Medical Center and the Stanford University School of Medicine, who both arrived at the same conclusion -- that the "risk of breathing COVID-19 particles on an airplane is virtually non-existent, with the combination of air filtration and face covering requirements."
The final decision is up to the customer, or is it?
Nonetheless, Southwest is giving its customers a choice. He said Southwest is pairing the change with what he called "enhanced flexibility" that allows for customers on fuller flights to rebook to another flight, if they so desire. 
Southwest's satisfaction rating during the COVID-19 pandemic has taken a bit of a hit from ConsumerAffairs reviewers, particularly in the area of vouchers and flight credit. 
"Every other vendor involved in our vacation plans was accommodating and understanding as this pandemic is affecting us all. Southwest Airlines offered NO option or deviation from their normal policy and gave us flight credits equally divided between each passenger, with an expiration date," complained Bryan from Greenfield, Indiana. 
Rebecca of Scottsdale, Arizona, also aired her negative experience. "(Southwest Airlines) reached out and said (a voucher) would be, NO ISSUE AT ALL - and within three days they would e-mail me the new number with an extension of six months time due to covid restrictions - GREAT! Right? - No. They then sent nothing, went radio silent," she wrote.