---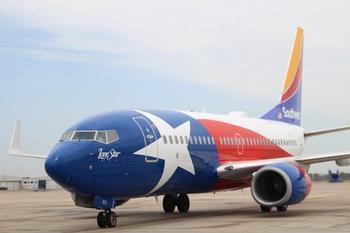 Southwest Airlines pilots are calling for the resignation of CEO Gary Kelly, blaming him for the tech meltdown that left the airline in shambles for days last month. The pilots were joined by the mechanics of the Aircraft Mechanics Fraternal Association.
"As tenured employees and frontline leaders of this company, we can no longer sit idly by and watch poor decision after poor decision deeply affect our customers and Southwest Airlines," Capt. Jon Weaks, president of the Southwest Airline Pilots Association, said in a prepared statement after the union's board voted 20-0 to approve a no-confidence vote in Kelly.
Weaks said Kelly and Chief Operating Officer Mike Van de Ven have a "misguided focus on cost control" that has caused "years of operational deficiencies, unprecedented labor strife, and continued culture erosion at the company."
"We believe that a change is needed for the best interests of Southwest Airlines and the loyal customers we serve," the union said and urged the Southwest board to replace both top executives.
A lone router
Kelly maintains that the July 20th outage was caused by the failure of a lone router at the airline's Love Field data center in Dallas. 
The router, like the thousands of others in the data center, had a backup system in place. But Kelly said the "unique" way the router failed, what he described as a "partial failure," didn't signal the backup that it was needed, allowing a singular disruption to metastasize into a crisis, the Dallas Morning News reported.
Kelly compared it to a once-in-a-thousand-years flood. "In 45 years, we've never had a challenge like this one," Kelly said.
But Weaks said that under Kelly's management, "there has been an inability to prioritize the expenditure of record-breaking revenues toward investments in critically outdated IT infrastructure and flight operations" and said those "decisions have directly lead to the operational failure at Midway Airport in January 2014, chaotic crew scheduling during the summers and holidays of 2014-2016, and our most recent 'meltdown' related to technological infrastructure this past month."
The glitch caused the cancellation of 2,300 flights, stranding hundreds of thousands of consumers and costing Southwest tens of millions of dollars. 
---