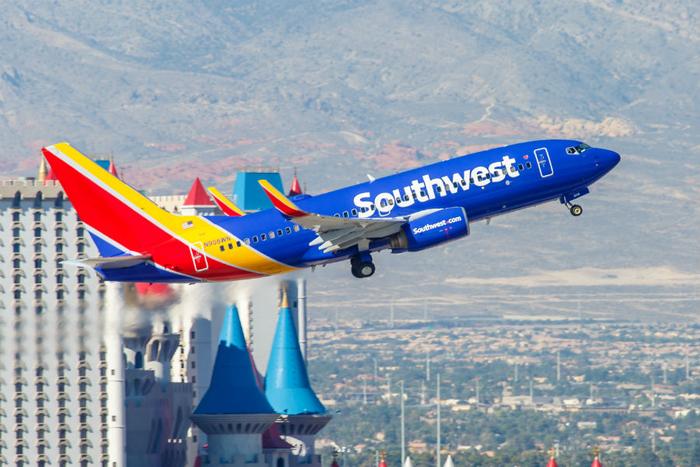 Southwest Airlines says it is accelerating its engine inspection program after an exploding Boeing 737 engine nearly caused a flight to crash Tuesday morning.
One passenger on the New York to Dallas flight died and several others were injured as the pilot struggled to land the crippled aircraft at Philadelphia.
Jennifer Riordan, a 43-year-old mother of two, was listed as the fatality. She was seated next to a window that shattered when debris from the exploding engine hit it. The loss of pressurization nearly pulled the passenger through the small opening. She died at a Philadelphia hospital after the plane made an emergency landing.
Many passengers took to social media to sing the praises of Southwest pilot Tammie Jo Shults, who calmly informed air traffic control that part of her aircraft was missing. Once the plane was on the ground, passengers said Shults stood by the plane's exit and thanked each passenger for their bravery during the ordeal.
First female F-18 pilot
Shultz has plenty of experience in difficult situations. She is a U.S. Navy veteran and the first woman to fly F-18s, making hundreds of carrier landings. The 56-year-old aviator later served as a navy flight instructor.
Passengers said they heard a loud noise not long after the plane took off from Laguardia Airport and felt a steep drop, with oxygen masks falling from the overhead compartment. Metal debris from the plane's engine broke out the window where Riordan was seated.
"We are deeply saddened to confirm that there is one fatality resulting from this accident," the airline said in a statement. "The entire Southwest Airlines Family is devastated and extends its deepest, heartfelt sympathy to the customers, employees, family members and loved ones affected by this tragic event."
Investigation underway
The National Transportation Safety Board is investigating to determine why the engine exploded. In the meantime, Southwest said it would step up inspections of CFM56 engines, the type that failed. The airline said the acceleration is being done "out of an abundance of caution" and expects the inspections to be completed within 30 days.
Passengers aboard another Southwest flight over the weekend said they feared for their lives when the Boeing 737 attempted to land in a violent thunderstorm. Flight 3461, from Fort Lauderdale to New Orleans, encountered violent weather as it approached Louis Armstrong Airport.
Lauren Bale, an employee of WWL-TV in New Orleans, was a passenger on the flight and told the station she thought the plane was going to crash.
"I wasn't sure what was going to happen," she told the station. "I was texting my family. It seemed we were really close to the ground, and just the way the plane was moving back and forth and everyone screaming, it was really intense."
The plane aborted the landing in New Orleans and touched down safely in Panama City, Fla.