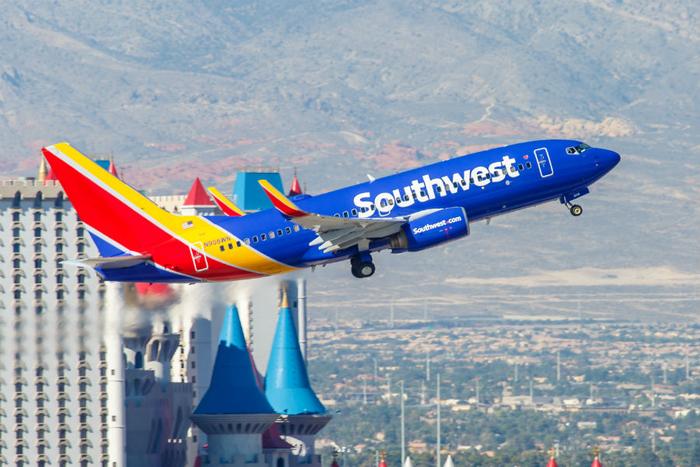 Southwest Airlines kicked off 2021 with a huge fare sale that features $29 one-way fares -- $10-20 less than its previous promotional deals. It's one of those if-you-want-it-act-now promotions because it only lasts through January 7, and it also only applies to certain markets, seats, and available days; a 21-day advance purchase is also required. 
The company avoided the subject of the coronavirus pandemic in its announcement, opting to focus more on spring travel when more people will have been immunized.
"Southwest is ready to take Customers to their favorite spring travel destinations," said Bill Tierney, Southwest Vice President of Marketing. "Whether it is hitting the slopes or soaking up the sun on the beach, Southwest is your ticket to the perfect getaway. With our legendary Hospitality, flexible policies, and low fares across our expanding network, we look forward to having our Customers onboard again when they are ready to get away."
Where will $29 get you?
The key to any of these deals is watching for trigger words and phrases like "as low as." In Southwest-ese, its "as low as" includes $29 deals between:
Atlanta and Raleigh/Durham

Denver and Salt Lake City

Phoenix and Palm Springs

Boston and Baltimore/Washington
However, for $10 more -- $39 -- a one-way ticket between Dallas and New Orleans is available. Paying $89 will get someone from Nashville to Sarasota, and a $99 fare will be available for anyone traveling from San Diego to Hawaii. That last trip appears to be a particularly good deal. When ConsumerAffairs ran searches on Google Flights, most San Diego-Hawaii non-stop fares ranged from $124 to $159.
Southwest was very direct about its fare sale, saying there is "fine print galore." And that there is. The biggest caveat is that the cheapest tickets are generally available for travel only on Tuesdays and Wednesdays and for nonstop flights within the continental U.S. Sale fares for flights to Hawaii, Mexico and Puerto Rico are generally offered on more days of the week.