---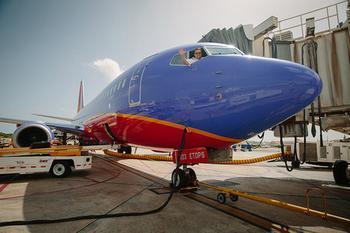 After computer outages caused cascading problems, cancelling hundreds of flights late last week, Southwest Airlines reports things got back to normal over the weekend -- at least, close to normal.
In a notice to consumers posted on social media Saturday, the airline noted that "things are getting better and our cautious optimism is starting to become tangible as the operation stabilizes."
The computer glitch which occurred last Wednesday resulted in a backlog of flights that stranded Southwest passengers all over the country. It took a while for the schedule to get back to normal because flight crews had to be rearranged and rested, according to federal safety regulations. By Sunday, Southwest was still cancelling flights, but not as many.
Keith, of Littleton, Colo., posted a review on ConsumerAffairs, saying he understands that computer problems can happen. But he said he was disappointed that Southwest couldn't get his wife back home after her flight was cancelled.
Stranded passengers had few options
"When she reached the head of the line at SAN, the SWA agent told her her only options were to fly standby until a seat became available," Keith wrote. "All SWA flights back to Denver are sold out through tomorrow, so her chances are slim and none to get home. Asked what her options were, the agent said SWA would refund her ticket."
In a sign that the computer issues were fading as a problem, the airline said the biggest concern over the weekend was weather, and how it might affect schedules.
Southwest once again apologized to customers and thanked employees for their extra work. The company said it was impressed with how customers and employees were able to cooperate to resolve issues.
"The last four days have tested patience and heightened emotions," the airline said. "Through it all, we have seen remarkable examples of people banding together to help each other. Our customers need to be commended for keeping as positive an attitude as could be expected during such an unprecedented event at Southwest Airlines."
The problem
The computer crash meant passengers weren't able to check in for flights and gate agents had to manually issue boarding passes. That process delayed departures and caused flights to be cancelled.
On Wednesday alone, nearly 700 flights were cancelled and many more were delayed. Southwest personnel utilized back-up procedures to get passengers and checked luggage on board their flights.
"Make no mistake, Southwest created this problem," the airline said in a statement. "We own that, and there is no victory lap to be had for a situation that has bred disappointment and shaken the trust customers have in Southwest Airlines."
---