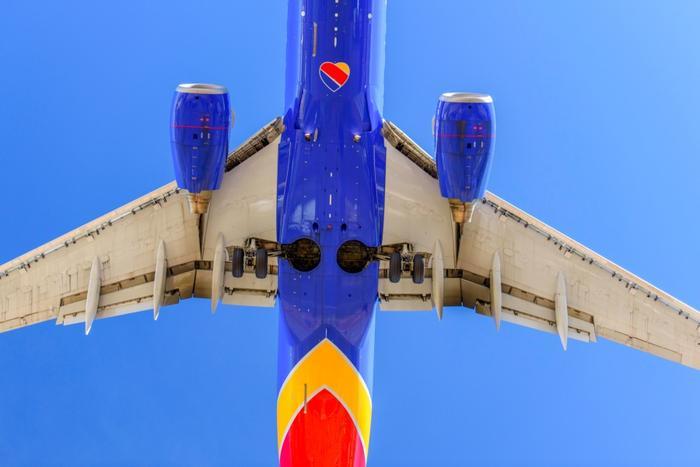 Want to fly from California to Hawaii for less than $50? You can, but you'd better hurry -- the offer from Southwest Airlines ends today.
Southwest this week finally gained approval to begin service to Hawaii and is marking the occasion with $49 one-way fares from Oakland and San Jose to the islands if travelers book March 5. Consumers can also book today for inter-island flights that will begin April 28 and receive fares as low as $29.
Southwest will launch its service to Hawaii March 17 with a flight from Oakland to Honolulu. Service between San Jose and Honolulu will begin in May.
Inter-island service will connect Honolulu and Kahului late next month with four flights a day in both directions. On May 12, Southwest will begin inter-island flights between Honolulu and Keahole on roughly the same schedule.
"As we answer the call for Southwest in Hawaii with an initial schedule of service that speaks to a long-held hope of our customers, I applaud and congratulate our people for their steady and impressive work to bring our world-famous hospitality and game-changing value to the Islands," Gary Kelley, Southwest's chairman and CEO, said in a statement.
Long time coming
Southwest's service to Hawaii, seen as important for the company's growth, has been a long time coming. It was delayed at the end of last year during the government shutdown because the Federal Aviation Administration (FAA) was unable to complete its certification work.
"We are anxious for the government to resolve this shutdown so we can bring low fares and a boost to Hawaii's travel and tourism industry," the airline said when it reported earnings in January.
The airline announced its plans to introduce service to Hawaii in October 2017. It formally filed its application with the FAA in January 2018. Prior to that, the airline said it spent years studying the Hawaiian islands with a focus on learning how it could best serve the different communities there.
The special discount fares celebrating the launch of service will be available through 11:59 p.m. Pacific Standard Time on March 5, 2019. But like most promotional fares, they are only available on certain days of the week.