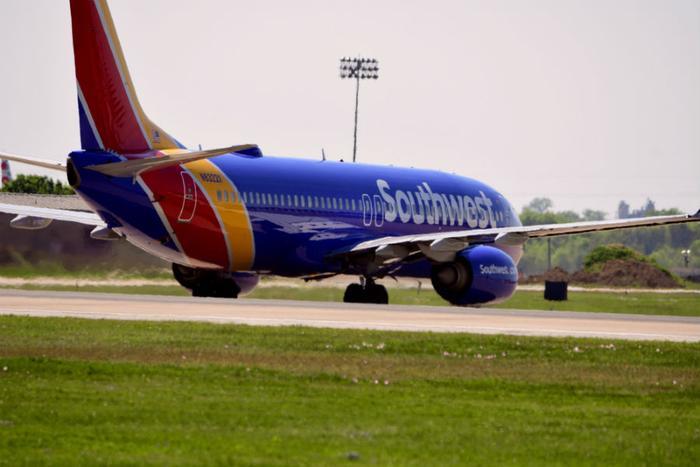 The 737 MAX suffered another setback Thursday, as Southwest Airlines announced it's delaying the return of Boeing's beleaguered aircraft to its schedule to November 2 at the earliest.
"Southwest Airlines continues to monitor information from Boeing and the Federal Aviation Administration (FAA) on the impending 737 MAX software enhancements and training requirements," the company said in an announcement. "We remain confident that, once certified by the FAA, the enhancements will support the safe operation of the MAX."
Southwest -- which has 31 737 MAX planes currently in its fleet and a total order of 280 -- had already revised its flight schedule twice. Like its 737 MAX peers, United and American, Southwest is at Boeing's mercy while it continues its quest to make sure every single flaw is found and corrected.  
"By proactively removing the MAX from scheduled service, we can reduce last-minute flight cancellations and unexpected disruptions to our Customers' travel plans," Southwest wrote.
"The limited number of Customers who have already booked their travel and will be affected by our amended schedule are being notified of their re-accommodated travel according to our flexible accommodation procedures. The revision will proactively remove roughly 180 daily flights from our schedule out of our total peak-day schedule of more than 4,000 daily flights."
"We offer our apologies to our Customers impacted by this change, and we thank them for their continued patience."
Boeing weighs in 
Boeing is in a tough spot with consumer confidence, customer trust, governmental go-ahead, and investor faith all weighing in the balance.
As to the ledger side of the equation, Boeing announced that it "will recognize an impact to earnings" in anticipation of its second-quarter 2019 results set for release on July 24. The company admits that the impact is related to "concessions and considerations" it's taken regarding the 737 MAX grounding. Boeing reports that the charge will result in a $5.6 billion reduction of revenue and pre-tax earnings in the quarter.
As for the other components, Boeing says it's continuing to work with civil aviation authorities to make sure the 737 MAX's return to service is safe. 
"We remain focused on safely returning the 737 MAX to service," said Boeing Chairman, President and CEO Dennis Muilenburg. "This is a defining moment for Boeing. Nothing is more important to us than the safety of the flight crews and passengers who fly on our airplanes. The MAX grounding presents significant headwinds and the financial impact recognized this quarter reflects the current challenges and helps to address future financial risks."