---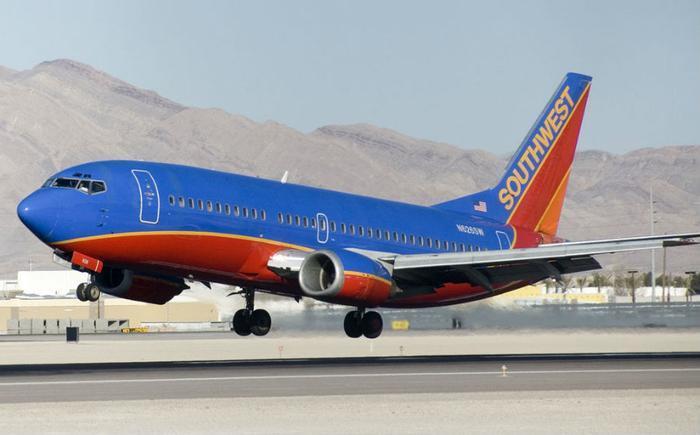 The U.S. Justice Department has announced that Southwest Airlines has agreed to settle a federal lawsuit brought against the carrier. The suit alleges that the company violated Federal Aviation Administration (FAA) safety regulations in its maintenance of its Boeing 737s.
In April, the FAA charged Southwest Airlines with two safety violations, including one involving a loss of cabin pressure during a flight from Boston to St. Louis. The agency charged that on May 13, 2013, a Southwest Boeing 737 lost cabin pressure, the cabin's oxygen masks deployed, and the aircraft made an emergency landing in Baltimore.
The FAA further alleged that after the event, Southwest mechanics failed to complete a mandatory inspection to check whether the change in cabin pressure damaged the aircraft and to ensure used oxygen bottles were replaced.
In August, the FAA proposed a $325,000 civil penalty against the Dallas-based carrier for allegedly operating a Boeing 737 that was not in compliance with Federal Aviation Regulations.
The penalty is the result of an inspection made on July 9, 2014, when an FAA inspector performed an aging aircraft inspection on the 737 while it was at a maintenance facility in San Salvador, El Salvador. According to the FAA, the inspector discovered that Southwest improperly recorded a temporary repair to an approximately nine-inch crease in the aluminum skin of the jetliner's rear cargo door as a permanent repair.
Settlement terms
Under the terms of the settlement Southwest will make operational changes to improve oversight of, and control over, third parties that perform maintenance on its aircraft. Southwest also agreed to pay a $2.8 million civil penalty and up to $5.5 million in deferred civil penalties if it does not implement the operational changes set forth in the settlement agreement.
"The Justice Department believes the settlement agreement with Southwest Airlines Co. will provide meaningful improvements in safety and compliance and further ensure the integrity of FAA air safety regulations," said Principal Deputy Assistant Attorney General Benjamin C. Mizer, head of the Justice Department's Civil Division.
FAA Administrator Michael Huerta said the settlement provides strong incentives for the company to take specific steps to address the compliance problems that the FAA investigations uncovered.
---