---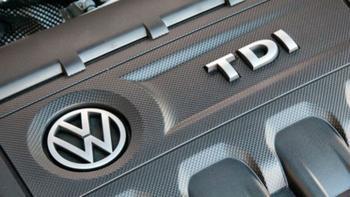 If you think U.S. regulators were tough on Volkswagen for fudging diesel emission readings, consider the response in South Korea where the government has halted sales of 80 models of VW, Audi, and Bentley vehicles and fined Volkswagen $16 million.
It's a major blow to VW in South Korea, where it had more than tripled revenue over the last five years before the emissions scandal broke. VWs aren't big sellers there, but Audis and Bentleys fairly fly off showroom floors.
Technically, the South Korean action was a "decertification" of the affected models, meaning that they can't be sold until they go through a recertification process just as though they were new models being sold for the first time -- a process that is expected to take several months.
"Goodwill" irks owners 
In the U.S., Volkswagen owners are waiting with varying degrees of ill will for the buybacks and other remedies the carmaker has agreed to. Some, like Melissa of Tampa, are miffed about missing out on the $1,000 "goodwill" program Volkswagen announced last November.
"If they truly meant goodwill toward their customers they would have found everyone who owns an affected TDI by VIN and sent them the goodwill package," Melissa said in a recent ConsumerAffairs review. "I believe it was solely for publicity and to divert everyone's attention from how badly and irresponsibly they behaved."
Melissa said her current VW will be her last: "I was on the fence about what to do with my car, but after this experience I will sell them back the car and never shop with them again. I am truly disgusted by what they did and what these cars are doing to the environment."
Too bad, too late
Vicky of El Paso said she tried to sign up for the goodwill program but wasn't able to complete the process on VW's website until it was too late: "I finally got through on June 30, 2016. The response I got was 'Congratulations! Your vehicle qualifies for the Goodwill Package. Unfortunately, this registration is closed.'"  
"I called VW customer care, and after being on hold for over 30 minutes, the agent informed me that there was nothing he or VW could do because I had 'ample time' to register my vehicle," Vicky said. "I was told I should have called their customer care department at an earlier date (they are only open from 9am to 5pm Monday-Friday) and they could have 'walked me through' registering my vehicle. I work during those hours and don't have time to sit on hold for 30 minutes!! I know how to use a computer!!"
Vicky is now suspicious of VW's motives. 
"Was this just a ploy to lure us into not bad mouthing a company who purposely defrauded their customers? Are they still pulling scams on us?" she asked. 
Robert of Boynton Beach, Fla., feels betrayed by a company he grew up with.
"I have bought two Volkswagens for my family, both affected by the recall, and trusted the company as I am from Germany and grew up with these cars. I've owned many VW over the years. At the end of the day its not about the emissions or the problems that happened with the cars," Robert said.
"It's the the way you Volkswagen have handled your customers and treated us like worthless, irrelevant sh•t. I hope you know that I will never buy one of your cars again due to your lack of respect," he said. 
"Ich hoffe ihr geht pleite (I hope you go bankrupt)," Robert concluded.
---