---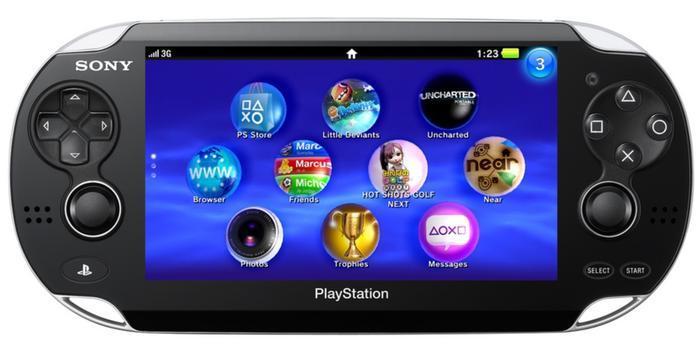 Sony has agreed to cough up partial refunds for consumers who bought the PlayStation Vita handheld gaming console during its U.S. launch campaign in late 2011 and early 2012, after the Federal Trade Commission charged that it deceived consumers with false advertising claims about the "game changing" technological features of the handheld gaming console.
Sony will provide consumers who bought a PS Vita gaming console before June 1, 2012, either a $25 cash or credit refund, or a $50 merchandise voucher for select video games and services. Sony will provide notice via email to consumers who are eligible for redress after the settlement is finalized by the Commission.
"As we enter the year's biggest shopping period, companies need to be reminded that if they make product promises to consumers -- as Sony did with the "game changing" features of its PS Vita -- they must deliver on those pledges," said Jessica Rich, Director of the FTC's Bureau of Consumer Protection. "The FTC will not hesitate to act on behalf of consumers when companies or advertisers make false product claims."
As part of its launch campaign for the PS Vita, Sony claimed that the pocket-sized console would revolutionize gaming mobility by enabling consumers to play their PlayStation 3 games via "remote play," and that they could engage in "cross platform" play by starting a game on a PS3 and then continuing it on the go, right where they left off, on a PS Vita. The FTC alleges that each of these claims was misleading.
Misleading claims
In a related action, the Commission charged that Deutsch LA, Sony's advertising agency for the PS Vita launch, knew or should have known that the advertisements it produced contained misleading claims about the console's cross platform and 3G capabilities.
The FTC also alleges that Deutsch LA further misled consumers by urging its employees to create awareness and excitement about the PS Vita on Twitter, without instructing employees to disclose their connection to the advertising agency or its then-client Sony. Under a separate settlement order, Deutsch LA is barred from such conduct in the future.
The PS Vita is a handheld gaming console that Sony first sold in the United States in February 2012 for about $250. Unlike the PS3, which allows consumers to play video games on a television, the PS Vita is a portable device that enables gamers to play "on the go," untethered to a television screen.
The FTC said Sony made false claims about the PS Vita's "cross platform gaming" or "cross-save" feature. Sony claimed, for example, that PS Vita users could pause any PS3 game at any time and continue to play the game on their PS Vita from where they left off. This feature, however, was only available for a few PS3 games, and the pause-and-save capability described in the ads varied significantly from game to game.
The FTC's complaint also alleges that Sony's PS Vita ads falsely implied that consumers who owned the 3G version of the device (which cost an extra $50 plus monthly fees) could engage in live, multi-player gaming through a 3G network. In fact, consumers could not engage in live, multiplayer gaming.
---