---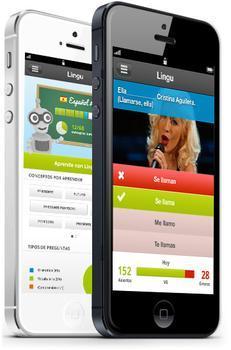 Let's face it, the world is getting smaller.
Through modern technology, the Internet and 24-hour news outlets, a lot of foreign places don't seem that foreign these days.
And as time goes on, more and more cultures will continue to live and work closely together, which makes more people want to learn a new language.
Of course you can take a traditional language course or get an individual tutor, but you may not have the time.
So what else can you do?
You can teach yourself a new language on your home computer or on your smartphone, especially if you don't have a lot of free time.
Lingualia
A good site to use is Lingualia, which combines social networking with learning a new language.
Lingualia teaches users a host of new languages by using audio techniques, visual lessons, virtual flashcards, work exercises and other teaching methods.
The software can be accessed either on your home computer or mobile device and your work will be shared among all your devices, so you can always pick up where you left off.
In addition, Lingualia uses a virtual tutor named Lingu, which gives you step by step instruction and feedback on your progress.
The creators of the software say Lingu is based on artificial intelligence so it can tailor its teaching methods to accommodate each kind of user. So whether you have very little time each week or several hours every day to learn a new language, Lingu is able to adjust its teaching style to each user and that user's lifestyle.
Probably the coolest thing about Lingualia is the ability to connect with other users around the world who speak the language you're trying to learn.
You'll be able to get tips and practice your new language with them and communicate with other users who are learning a new dialect as well.
Lingualia can be used by people of all ages and the basic service is free. But you'll have to pay if you're interested in using the site's premium service.
Duolingo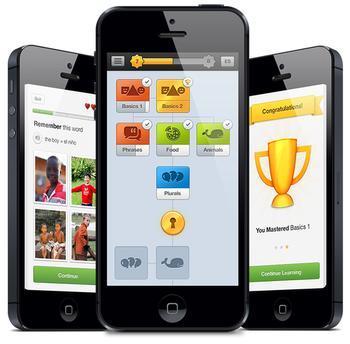 If you want to learn a new language and don't want to pay anything at all, you can give Duolingo a try. The creators say the site is completely free and there are no hidden fees or charges.
How can that be?
Well, Duolingo uses a bartering system of sorts. Meaning, the site will help you practice a new language by giving you documents to translate. Specifically, Duolingo finds someone who needs a webpage translated. The page is uploaded to the site and you translate it.
In theory, this method allows users to get real-life practice with their new language and get more ownership of it.
Of course the site is for people who are much further along in their new language and are already comfortable writing and speaking it.
Busuu.com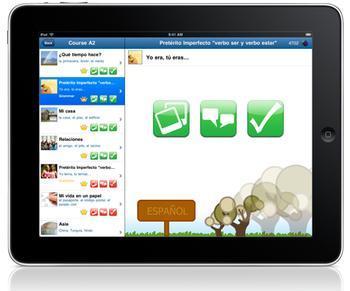 Another good app for learning a new language is Busuu.com.
The difference with Busuu is you can access a live tutor who speaks the language you're trying to learn. So instead of accessing virtual tutors and work exercises, you get to speak to a real person from the Busuu community.
The creators of the app say it has over 150 learning units that teach a broad range of topics. The company uses both image and sound along with the live tutor, so you get one-on-one training and get to learn on your own too.
Basic features of the app are free to use, but premium access will cost. Busuu is available for both Apple devices and Androids.
Look, many of us are busy these days and taking the time out to learn a new language could be extremely challenging, which is why using a website or an app may be better.
Plus, a lot of people have most of their free time when they're commuting or traveling, which is another reason why learning a language on an app or website seems to make sense.
---