---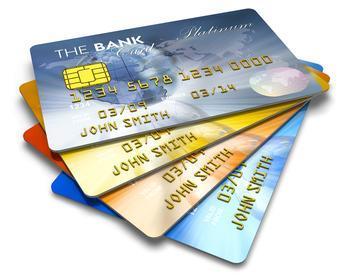 In a settlement with the Federal Deposit Insurance Corporation (FDIC), New Millennium Bank has agreed to make restitution to certain credit card customers.
The consent order stems from action FDIC took against the bank in 2010 regarding its credit card marketing and administrative practices. Under the order, the bank will make restitution payments to certain customers adversely affected by its prior practices, and pay to the FDIC a civil penalty.
New Millennium was a major supplier of secured credit cards offered to consumers with a poor credit rating. The cards had a low credit limit and large fees, even though they were secured by a fairly large payment by the consumer and held by the bank.
Lots of complaints
ConsumerAffairs received a barrage of complaints in 2010 from consumers who either didn't understand the terms of the card agreement or who were unable to get a card, even after sending in a payment.
"I applied for a secured credit card in April 2010 and had to pay a $99.95 processing fee," Paul, of Albany, NY, wrote in July 2010. "I did not receive the welcome kit I was supposed to receive. I called today because I have not received a welcome kit and was told that there was a suspension placed on issuing new cards or accepting deposits because of the new credit card regulations, that this started two weeks ago and that it would be resolved soon, but that there was no specific date the cards would be issued. I Googled it afterwards and found out this has been in place since May 10. I am not expecting my card, a refund, or the suspension to be lifted."
Waiting for a card
Gwendolyn, of Orlando, Fla., reported that same year that she responded to a mailer from the bank but got no card. Abraham of Far Rockaway, NY, reported a similar experience.
"I was pre-approved for a credit card with the premise that I must first send a processing fees," Abraham wrote in a ConsumerAffairs post. "My check was cashed and there was no card. I have waited for over two months now."
New Millennium came under FDIC investigation in 2010 and later that year, the agency forced the bank to suspend its credit card activities because of its consumer disclosure and compliance program.
In announcing its settlement with FDIC, New Millennium announced it is selling its remaining credit card portfolio to another financial institution and fully exiting the credit card business. The transaction is expected to close soon, subject to regulatory approval.
---