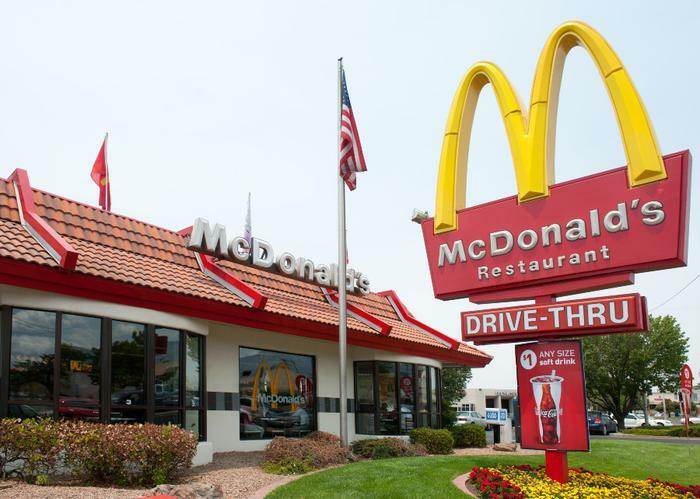 If it's any indication of how far companies will go to fight inflation, McDonald's franchisees in 16 U.S. markets have ditched the fast-food king's long-standing Dollar Drinks offer. The Wall Street Journal reports that some store owners are raising beverage prices to neutralize the impact of continuing food inflation, although most locations still offer dollar beverages.
The company gave its franchisees the OK to nix the $1 drinks promotion back in January, according to The Journal. As an alternative, some of the operators who took advantage of that permission have shifted their marketing attention to the value menu. 
While a dollar here and there doesn't sound like a franchisee back-breaker, it is a weighty concern. Anxiety over the Dollar Drink offer began late last year when McDonald's brass informed franchisees that food and beverage costs could climb as much as 12% per year – about $124,000 – for each restaurant. But drink prices aren't the only thing McDonald's franchisees have on their mind. With a recent shift in wages, they've also had to concern themselves with rising labor costs.
"Customers can always count on McDonald's for great value, which remains an important part of our marketing strategy. Franchisees set prices and have the flexibility to create promotions that will drive demand locally," McDonald's said in a statement emailed to various news outlets.
Customers aren't happy about the change
Even though the Dollar Drink dump hasn't hit every market, McDonald's customers are already voicing their frustrations.
"The only reason I have EVER gone to McDonald's was because of their 1 dollar drinks. Y'all just lost a lot of the people that only go for your drinks," was a typical sentiment that unhappy customers voiced on social media.
"Corporate greed finally caught up to @McDonalds dollar drinks," another person ranted. "First the dollar tree now @McDonalds large drinks... what has the world come to?" another tweeted. 
McDonald's isn't alone
In all fairness, McDonald's isn't the only company toying with price changes. Fortune reports that Chipotle hiked its prices roughly 10% in 2021 and another 4% in the first quarter of this year.
Others on the price hike list include Wendy's, which raised prices by 5%, and Domino's, which increased the price of its $5.99 mix-and-match offer to $6.99. Officials say they don't have much of a choice when it comes to increasing prices.
"Look, inflation continued to move in a big way. We saw it wasn't going away, so we had to take the pricing action that we did," Chipotle CEO Brian Niccol said on the recent first-quarter conference call. "And hopefully, that won't continue to be the case. But if it has to be the case, we have, I think, the organization, the people, and the pricing power to do it, but it really is the last thing I'd like to do."