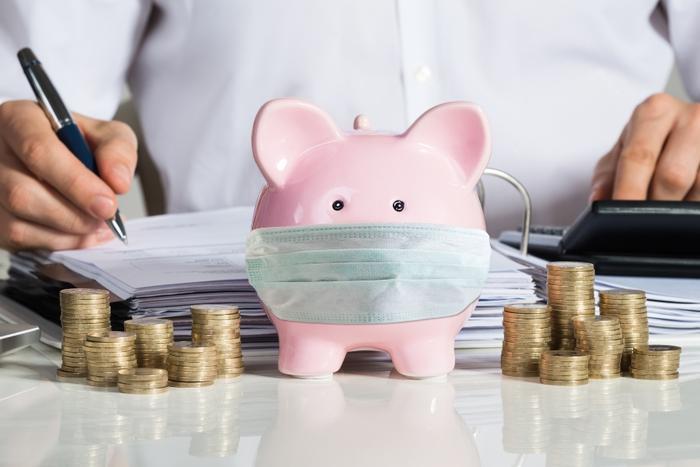 University of Chicago researchers have found that two-thirds of laid-off workers (68 percent) would take home more money from their state unemployment insurance and $600 weekly supplement from the government than they would if they were working.
One out of every five workers eligible to receive stimulus benefits under the Coronavirus Aid, Relief and Economic Security (CARES Act) would take home money amounting to at least double their lost earnings, according to the study. 
The study was released by the National Bureau of Economic Research. For the study, the researchers looked at U.S. Census data on job salaries and inputted the numbers into an unemployment benefits calculator of their own design. They then compared their estimates on statewide average benefits from likely unemployment claims against average benefits from actual claimants.
Adding that they weren't taking a stance on whether the benefits were too little or too much, the researchers said the extra money could provide liquidity, but it also might discourage some people from reentering the workforce.
Paying some people more than they made
Under the $2.2 trillion CARES Act passed in March, unemployment benefits were increased by $600 per week until July 31. Lawmakers said the benefits that would go out under the bill would "put businesses and workers in a better position to resume work and reboot the economy once the virus is contained."
The HEROES Act was also recently passed, and it will ensure that Americans get the same $600 supplemental unemployment benefit. Treasury Secretary Steven Mnuchin said Congress will likely need to pass another bill and consider unemployment rates and the discrepancy between what people previously made versus how much they would receive under the bill.
"We do need to fix the quirk that, in certain cases, we're actually paying people more than they made," Mnuchin said.
While Republicans have argued that the benefits will stop people from returning to work, other studies suggest many people are using the extra money from the government to pay for necessities, like food and clothing. 
Thirty-percent of people who received a stimulus check from the government said they are using the money to pay bills, according to a recent report by YouGov.