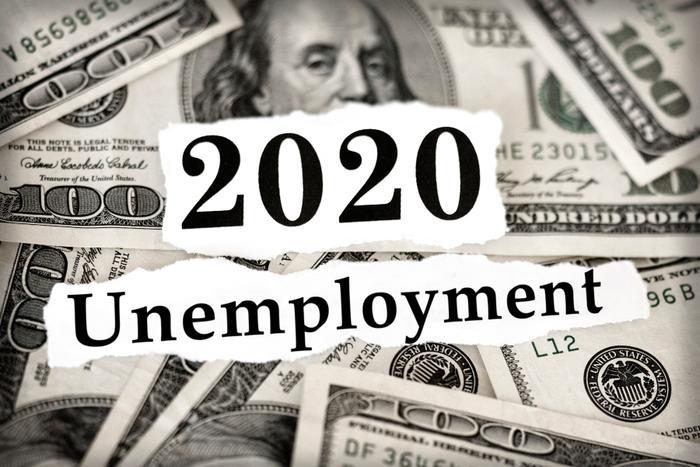 Better get out your deposit slips, America. Not only do you have a COVID-19 stimulus check coming your way, but some of you will also see some fatter unemployment checks.
CNN reports that, depending on what state unemployment filers make their claim in, they'll be seeing an extra $600 a week (for up to four months) on top of their regular state benefits. Congress is to be thanked for that, as part of the $2.2 trillion relief package and the Pandemic Unemployment Assistance (PUA) program the federal government put together to help curb the financial crush stemming from the pandemic.
The waiting is the hardest part
This initiative is just making the news because state officials were waiting for the federal Department of Labor (DOL) to lay out its guidance on the additional $600. After all, the federal government is the one backing the money. 
New Yorkers out of a job due to the pandemic will see their first fattened check this week. In Missouri, it could happen as early as the week of April 12. And for the Hoosiers in Indiana, they'll have to wait in line a bit longer, to the week of April 20th.
However, CNN reports that there's a whole slew of state officials that don't have the faintest idea of when they can get the new pandemic unemployment assistance program into play. The issue on the state level is that each state has its own way of handling unemployment, and an alteration like this forces a myriad of other changes within those systems -- informing workers how to respond to questions from filers, software, application interfaces, etc. 
Those states caught up in the conundrum include Ohio, Oregon, and Texas, which are reportedly still working on the process to send out the extra federal money. Then, there are other state officials that want to simplify the whole process as much as possible and not have to sweat it out by rewriting systems. Instead, they may opt to send the state and federal benefits separately.
A little homework is involved depending on where you live
Unemployment's ever-changing landscape has to be taken into account, as well. Unfortunately, outside what the U.S. has etched in stone regarding unemployment benefits, the states are doing their own thing past the $600 bonus.
In Kentucky, for example, the state's new unemployment provisions take care of those who would not traditionally be covered by unemployment insurance benefits, like employees who have not been terminated or laid off but have had their hours reduced. Those people are now eligible to receive unemployment benefits.
The DOL has made getting clued-in on the state level as easy as possible. Its state-by-state guide can help unemployed people get a bead on how these benefits will affect them better than anything else ConsumerAffairs found in our research. That guide is available here.