---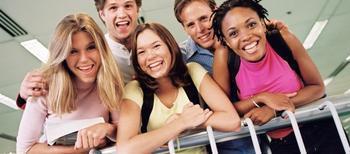 Sometimes teenagers get a bum rap, and as each generation becomes older, and transitions from adolescents to adulthood, something very interesting starts to happen.
With a lot of adults, as soon as they reach a certain age, they immediately lose their tolerance for the way teenagers and young folks do certain things, and the same behaviors they used to display as youths themselves, are now somehow unacceptable and vastly different from the things they did when they were kids.
For example, have you ever ridden on a city bus and been extremely annoyed about how loud the students and teenagers were, although you did the exact same thing with your friends when you rode the bus? Or have you scoffed at a kid's weird hair style or the way he wore his clothes, even though the styles of your era were just as controversial for your time?
Some say the first sign of getting older is when you complain about the exact same behaviors that you exhibited when you were growing up, and by this measure, some of us seem to get old very early on in life.
But don't get me wrong, some young people are involved in things that past generations weren't involved in, and unfortunately there are bunch of risky behaviors that justifiably contribute to the sometimes negative rap that young people get.
Too much information
A lot of the reason today's teens engage in certain behaviors that previous generations didn't, is that they're exposed to a technology that provides an infinite amount of information through just one click.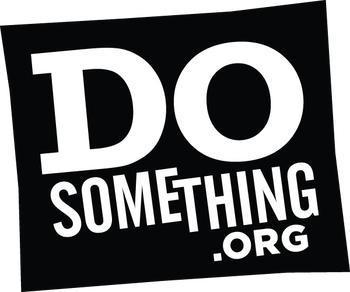 And some of that information is harmful to young eyes and tends to rob teens of their innocence.
But what are the ways to combat some of those negative influences that your child will inevitably face?
Many parents will say that keeping a kid out of trouble is all about providing him or her with options, in terms of having activities to do, positive places to go and being around other kids that want to stay away from trouble.
A good way to accomplish this is by allowing your child to volunteer or to get them involved with a website or company that creates programs around social change.
DoSomething.org is one of those sites, as the New York-based organization creates a new national campaign just about every week, and provides teenagers with the resources to put together events, drives or anything else that will further the campaign's initiative and bring about positive change.
The different selections of campaigns seem to cover just about every social need in our communities like teen bullying, homelessness, poverty, kids dropping out of school and a host of other projects.
There's a chance that you might have seen an ad about DoSomething.org or caught one of their online videos, as a bunch of A-list celebrities including everyone from Nick Cannon to R&B singer Usher have shot commercials for the organization while encouraging young people to get involved.
And to show just how popular Do Something has become in recent years, take a look at these statistics:
In the last year, over 2 million people joined the organization, and its organizers say about 7,000 additional people join each day. And the impact that young people are having in communities across the U.S. is evident in the statistics given by the organization on its website.
Having teenagers involve themselves in places like Do Something, whether they're well behaved or not, is great not only for teaching responsibility, but it also lets them know that even at their age they can contribute to good causes and make a direct impact at bettering their surroundings.
Also, teens can receive monetary incentives for putting together a campaign in their town and also boost their college resumes and get scholarships through the organization if they volunteer.
Teens volunteering
Another organization that links teenagers up with community service and volunteering is VolunteenNation.com, where users can do a quick search to find out where in their area they can volunteer and help out.

For example, I plugged in my name and zip code and I was immediately linked to over 20 businesses, schools and agencies that need help in a variety of areas. And although all age groups can join Volunteen Nation, the organization encourages young people to get involved, hence the name of the organization and website.
The way the site functions, it makes it easy for people to get in on the front-end of a new campaign, and with Volunteen being spread out all over the United States, it will be extremely hard for a teenager not to find something that they're interested in and can lend their talents to.
The organization also provides paid internships and scholarships for young people that choose to volunteer, which is yet another reason it's a good idea to lead your child to volunteerism through a reputable establishment like Volunteen Nation.
And just like Do Something, Volunteen provides the necessary tools for teens to start a campaign in their community and says it has over 1,500 lesson plans that will help train and prepare young people for volunteer work.
Because all in all, there are way more young people who are up to complete good than young people who are up to complete bad, and anyone that has worked with kids knows an adult's influence is tremendous, even if the child doesn't admit it or chooses not to act like it.
So sometimes all it takes is a little nudge to push teens and young people on to the proper path, and there are few better paths for a young person to be on than the path of volunteering.
For one, it'll teach them valuable skills for adulthood, and two--it'll keep them out of trouble, well, at least you hope.