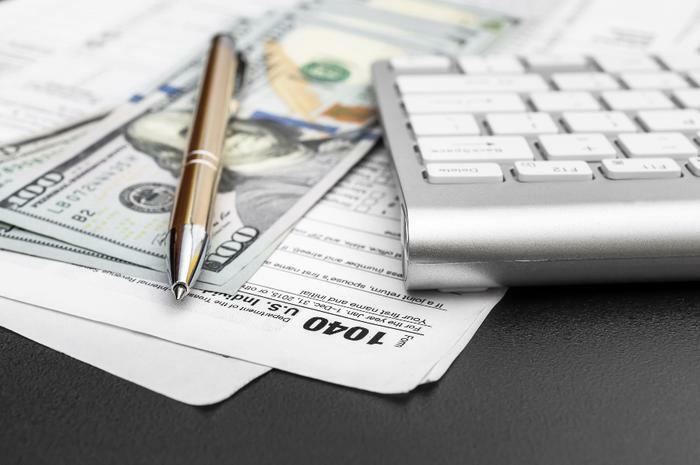 TurboTax has become one of the dominant do-it-yourself tax preparation platforms, helping taxpayers prepare their federal and state tax returns. Recently, however, some users have objected to what they say is a "hidden fee" – a $40 charge when the customer chooses to pay for the service by using a portion of their federal refund.
"Even though I was using the free version, TurboTax hit me with several surprise fees at the end," Luke, of Salt Lake City, wrote in a ConsumerAffairs review. "There was a state fee that came out of nowhere at the end that I did not have to pay for last year. TurboTax is easy to use, but, in the end, they used me."
Other users posting on ConsumerAffairs and on other forums like Reddit have also complained about the $40 fee. The company, however, disputes claims that the fee is "hidden." 
TurboTax, which is owned by Intuit, says it has been upfront about what it calls a "refund transfer fee." The company allows customers who file their taxes online to have TurboTax's charges deducted from the refund, but it imposes a charge for doing that. Customers' other alternative is to pay with a credit card or debit card.
"The Refund Processing Service is an option for paying your TurboTax fee by deducting it from your federal tax refund. It's a convenient way to pay for TurboTax if you don't have (or don't want to use) your credit or debit card," the company explains on its Help page. "You don't need Refund Processing Service to e-file and process your refund, and refund processing won't slow down or speed up your refund."
How transparent?
The point of contention is whether TurboTax is transparent about the refund transfer fee when users electronically file their taxes. Some customers have said they were not aware of the fee before they selected the option to pay with part of their refund. David, of Hanover, Mass., is one of them.
"I just completed my taxes (basic return), refund both state and federal. I was automatically upgraded to $90 federal fee and $50 state fee. I can live with the fees. But the $39.99 fee to pay the $140 fees is a money grab," David wrote in his review.
TurboTax points out that the page with information about its fees gives users the option to pay with a credit card or pay with their federal refund. Below the federal refund option, it says, "Don't worry about pulling out your wallet. We'll simply deduct the $39.99 fee from your federal refund and send the balance to your bank account." 
One user pointed out that the fee is mentioned, but they said "it is not crystal clear" what the fee is and what it is for.
TurboTax is not the only company to trigger complaints about "hidden fees." Earlier this year, DoorDash found itself as the defendant in a proposed class-action lawsuit alleging that it charged hidden fees during the pandemic. In March, competitor GrubHub was also slapped with a suit by the District of Columbia Attorney General's office that leveled similar charges.
'All-in pricing'
Brett Goldberg, the co-founder and co-CEO of TickPick, has been an advocate of "all-in pricing" – which relies on telling consumers the bottom line cost in all advertising. Because of competition, he says businesses often want to advertise the lowest possible price. It's why an airline will advertise a low fare but disclose later that there are fees to check bags. An Airbnb host can also charge a large "cleaning fee" so that they can advertise a lower nightly rate than their competitors.
"Businesses know that consumers who are price shopping are looking to compare that upfront price," Goldberg told ConsumerAffairs. "So to maximize conversions, the lower the price they can display, the higher their conversion value will be."
It's not surprising that consumers would get angry when they choose a service for what appears to be a low price but wind up paying more because of a fee or two that wasn't included in the advertised price.
"Furthermore, businesses will say that they want to be transparent and show the all-in price. But without regulations, very few businesses are going to put themselves at a disadvantage," Goldberg said. 
The pressure to hide the true cost of a service, product, or experience may only get more intense in this inflationary environment. Right now, Goldberg says "consumer deception is extreme" for live events, airline tickets, hotels, and rental homes.
The solution, he says, is for regulators to set concrete rules that govern fee disclosures and advertised prices so that they are transparent. With regulation, Goldberg says consumers would have better price information and businesses would be competing on a more level playing field.