---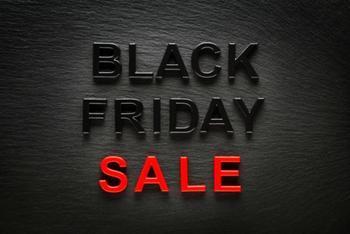 With Black Friday just days away, shoppers may get a sense of deja vu as they scan the ad slicks for bargains. They may see some of the same deals they saw last year.
Holiday shopping site BestBlackFriday.com analyzed every advertised deal from 25 stores, checking this year's ad against last year's. It found lots of re-runs.
"It is no big deal when stores are repeating a general 50% off all clothing deal, but it is concerning when stores are offering last year's electronics for more money," said Best Black Friday principal Phil Dengler.
The analysis shows nearly all – 24 out of 25 stores – are repeating at least one deal from last year. Best Black Friday found three repeated deals at 22 stores and five repeated deals at 20 stores. More than half the stores had at least one repeated sales item they were charging more for this year.
Dengler says re-running a Black Friday deal from last year is not necessarily a bad thing, but it's something consumers should know about.
Imports are up
Meanwhile, retailers appear to be restocking their holiday shelves this year with more imported items. The National Retail Federation (NRF) reports imports at the nation's major retail container ports should rise 4.4% this month, with a slightly bigger increase expected next month.
"Most of the holiday merchandise is already here, but retailers are still restocking to be sure shoppers will have a broad and deep selection as they hit the stores over the next several weeks," said NRF Vice President for Supply Chain and Customs Policy Jonathan Gold.
Economists often watch retail imports for clues about the direction of the economy. Gold says the rise in end of the year imports suggests retailers expect to sell more this year than last year.
Private label credit cards
Consumers may be paying for their holiday purchases with more private label credit cards. A report from TransUnion shows the number of these accounts usually surges during December.
Consumers are getting increased access to retail cards during the holidays, mainly because stores offer discounts and other incentives for opening account while making a purchase. As we recently reported, consumers should use caution and carefully weigh any benefits before accepting these offers.
---