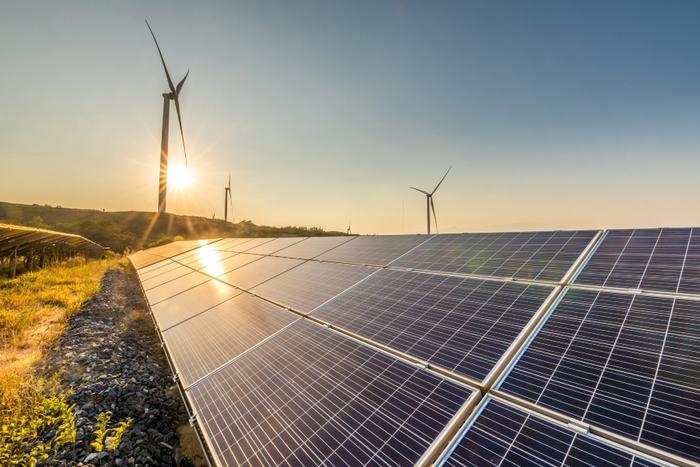 The coronavirus pandemic has taken a toll on renewable energy projects and threatens to hamper efforts to curtail climate change. Thousands of clean-energy workers have filed for unemployment and, as a result, the installation of solar energy systems and other renewable energy projects has been put on hold. 
"There are many smaller companies going out of business as we speak," Abigail Ross Hopper, president of the Solar Energy Industries Association told the Associated Press. "Up to half our jobs are at risk."
Scientists have expressed concern that the coronavirus-related delay in clean energy projects could hinder efforts to combat climate change. 
Workers benched and projects delayed
Social distancing orders have had the biggest impact on solar panel installation on rooftops and the addition of energy-efficiency measures inside homes, according to the Washington Post. 
"Shelter in place puts limitations on how people can work," Abigail Ross Hopper, president of the Solar Energy Industries Association, told the Post. "Literally, people don't want other people inside their houses to fix electrical boxes. And there are no door-to-door sales."
Wind energy companies also expect progress to be slowed this year as the nation deals with the coronavirus pandemic. The American Wind Energy Association said it was "on a roll" right up until the last month or two. Now, projects that would add 25 gigawatts of wind power to the U.S. grid are at risk of being scaled back or even canceled over the next two years due to the health crisis. 
"Pre-pandemic, there were great dreams and aspirations for a record-setting year," said Paul Gaynor, CEO of Longroad Energy, a utility-scale wind and solar developer. "I'm sure we're not going to have that."
Expediting the transition to responsible energy use should be made a priority as the economy reopens, Andrew Pershing, chief scientific officer with Gulf of Maine Research Institute in Portland, Maine, which studies climate change and oceans, told the AP.
"My hope is that we would use this as an opportunity to build toward an economy that doesn't depend on burning coal and oil and that is more resilient to the climate impacts that are heading our way," Pershing said.
Consumers interested in harnessing the power of solar energy can visit our guide here to connect with an authorized professional.