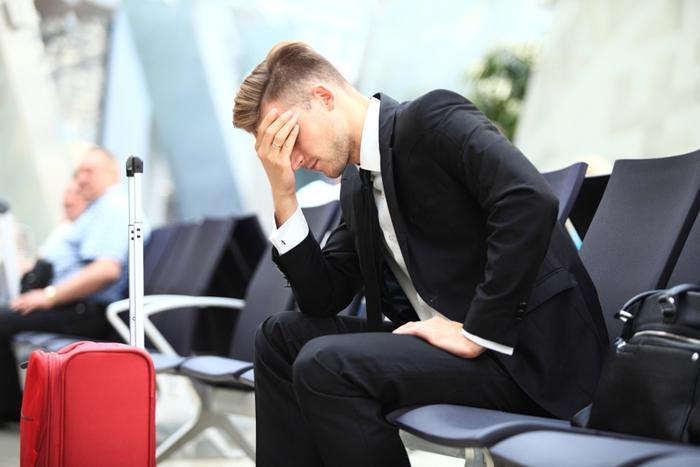 This is not an April Fool's hoax.
A software outage grounded a host of domestic airlines on Monday morning, including JetBlue, American, Southwest, United, Alaska, and Delta, according to reports.
The software is a flight deck application hosted by a company called AeroData. "The last application used by pilots before the aircraft entry door is closed," is how AeroData's application was described by software partner VMWare.
It's unknown exactly how many planes were impacted by the issue, but the Federal Aviation Administration's (FAA) Greg Martin told The Washington Post that the effect was "minimal." AeroData says that "approximately 21,000 flights per day worldwide" are reliant on its service.
If you're flying Monday
By 11 a.m. (EST), ConsumerAffairs was starting to see some reports that AeroData's servers were back online.
Nonetheless, with airlines having to play catch-up, travelers would be smart to contact carriers directly to see if any flight rescheduling will impact other planned departures later in the day. ConsumerAffairs reached out to several of the impacted carriers but had not heard back from any by press time. However, we noticed that several of the airlines were tweeting updates about the developing situation.
"The company knows first-hand that just five minutes of system downtime can result in more than 100 delayed flights, a significant loss of revenue, and damage to its customers' reputations," wrote VMWare.
Given the unpleasant task of already having to weather the recent Boeing 737 MAX-8 issues, it's a safe bet American, Southwest, and United were none too happy with AeroData's mistake. ConsumerAffairs will keep an eye on this story to see how it impacts the traveler. Stay tuned... and enjoy the peanuts.
-----
Update: 11:55 a.m. (EST), 4/1/19
In an emailed statement to ConsumerAffairs, Delta said it doesn't believe that it will have to cancel any flights due to this issue. However, it offers advice for consumers who may be flying today.

"A brief third-party technology issue that prevented some Delta Connection flights from being dispatched on time this morning has been resolved. No cancellations are expected due to the issue and our teams are working to resolve some resulting delays," the company said. "We apologize to customers for any inconvenience. If you're scheduled on a flight departing soon, please check the status of your flight via the Fly Delta Mobile App or Delta.com. "