---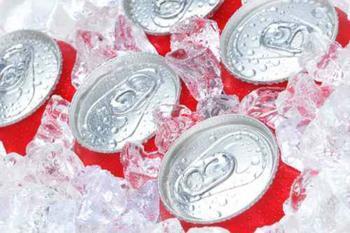 Consumers' tastes continue to evolve when it comes to beverages. They're still thirsty, but not for carbonated sodas.
In its year-end report for 2015, Beverage Digest reports overall beverage sales rose 2.2% for the year, but carbonated beverage sales continued their decline, falling another 1.2% to their lowest level in 30 years.
One group cheering that news is the Center for Science in the Public Interest (CSPI), which says consumers are shying away from sugar-sweetened beverages in general because they want to avoid health issues ranging from diabetes to tooth decay.
Consumption peaked in 1998
By the CSPI's calculation, consumers have cut their soda consumption by 26% since 1998, when sales of the beverages peaked. Consumption levels have now fallen to what they were in 1985. The group says it would like to see sales fall even further, noting that in the 1960s, soda was considered an occasional treat, not something to be consumed in large quantities on a daily basis.
"Drinking nine or 10 teaspoons of sugar makes no sense, and most Americans have wised up to what's really in a single soda," CSPI president Michael F. Jacobson said in a statement.
Jacobson says the soft drink industry has spent the last several years lecturing the public about energy balance and moderation, but all the while has been employing a marketing campaign that encourages excessive consumption. He says government policy to discourage soda consumption could improve health and lower healthcare costs.
Local efforts to limit soda consumption have met with mixed results. Former New York City Mayor Mike Bloomberg attempted to ban the sale of jumbo-sized sweetened beverages in the city, but the measure was overturned in the courts.
Jacobson says taxing sodas might be a more effective way to discourage their consumption, noting Philadelphia is considering such a tax, and that similar legislation has been proposed in Congress.
---